Accolades
Lilizela Tourism Awards 2018 National Winners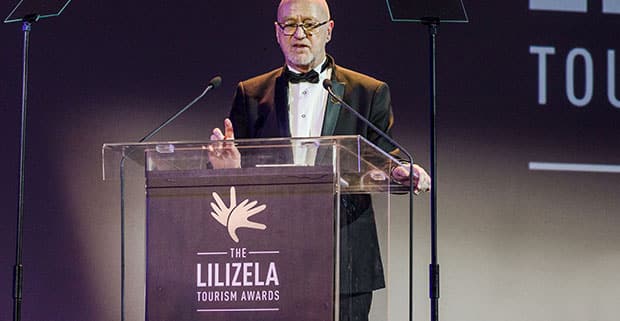 JOHANNESBURG, Saturday, 17 November 2018 – The Minister of Tourism, Derek Hanekom revealed the 2018 Lilizela Tourism Awards national winners at a glittering function convened at the Sandton Convention Centre this evening.
The sixth edition of the National Lilizela Tourism Awards was hosted by broadcast veterans, Xolani Gwala and Leanne Manas. Over 800 esteemed guests across government, industry and media were in attendance at this year's star-studded ceremony.
Opening the awards dinner, Minister Hanekom applauded all the finalists for showing true grit by achieving the pinnacle of success that was being celebrated.
"It is a real privilege to be here with you to celebrate your successes and achievements. That's what tonight is all about: recognizing and rewarding tourism players, businesses and the people on the ground who collectively make South Africa the great global destination that it is," said Minister of Tourism Derek Hanekom.
This annual event organised by South African Tourism, recognises and rewards those who work passionately and with pride to deliver a world-class product and service and whose delivery grows South African's global destination competitiveness.
In the run-up to the national awards, over 500 finalists were selected from more than 1 365 entries, after which provincial winners in the various categories were named to compete in the national finals.
Recipients of the National Lilizela Tourism Awards 2018 received art piece by various local artists represented by Business and Arts South Africa (BASA) and Artist Proof Studios, namely Lebohang Motaung, Musa Justice Mathonsi, Jan Maanda Tshikhuthula, Mario Pedro Soares, Ezequiel Mabote, Sandile Goje, Ramarutha Makoba, Dayile Luzuko and Lebohang Sithole.
"A thriving South African tourism sector contributes to the economy, to employment, to the culture, the quality of life and the prosperity of our beautiful country. Tonight we were reminded of the diversity South Africa has and how privileged we are to have such amazing experiences to offer global visitors," said South African Tourism CEO, Sisa Ntshona.
Glasses were raised through the sponsorship by Imvula Wines and Bongani Mbambo, who was popularly known as DJ Phobia or "Stevie Wonder" due to his blindness, led the evening's entertainment, taking the celebrations into the early hours of dawn.