Accolades
Tourism Tattler Wins Best Digital Travel Trade Platform 2019 Award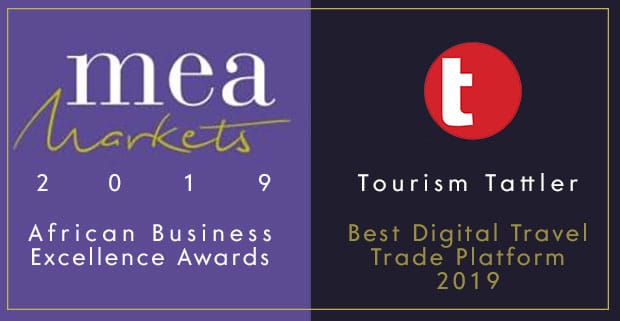 We are proud to announce that TourismTattler.com has been awarded: 'Best Digital Travel Trade Platform' by MEA Markets 2019.
"Following on from your recent nomination acceptance – and our dedicated research stage – the judging panel have now made their final decisions and I have never been prouder to contact you and inform you of the outcome. Tourism Tattler has been awarded: Best Digital Travel Trade Platform 2019," said Edward Faulkner, Awards Executive at MEA Markets.
MEA Markets showcases business of all sizes from across the entire continent, to source Africa's most excellent, and most deserving, businesses from the past 12 months.
Winners' are based on merit, rather than just on the number of votes received, or how well known they are, which gives everyone an equal chance to shine – even the smallest of businesses.
With the African Excellence Awards, MEA Markets aims to recognise the achievements within a variety of sectors and industries and business to have attained noticeable results within their growth and success across their varied business endeavours.
"We explore the most outstanding businesses within all sectors & industries from the efforts put forth in maintaining sustainability in the energy, agriculture and tourism markets, to innovations in the fields of finance and telecommunications," says Faulkner.
Commenting on the award, Tourism Tattlers' Executive Editor, Des Langkilde, replied: "We have been publishing news, views, and reviews on Africa based travel and tourism issues for over 15-years, so this award is highly appreciated as a token of recognition for our efforts."
"To our clients, thank you for affording us the opportunity of working with you. To those who voted for Tourism Tattler, thank you. It resonates with our aim as a media platform and as individuals to aspire to the highest standards of reporting and integrity in digital communications," concludes Langkilde.