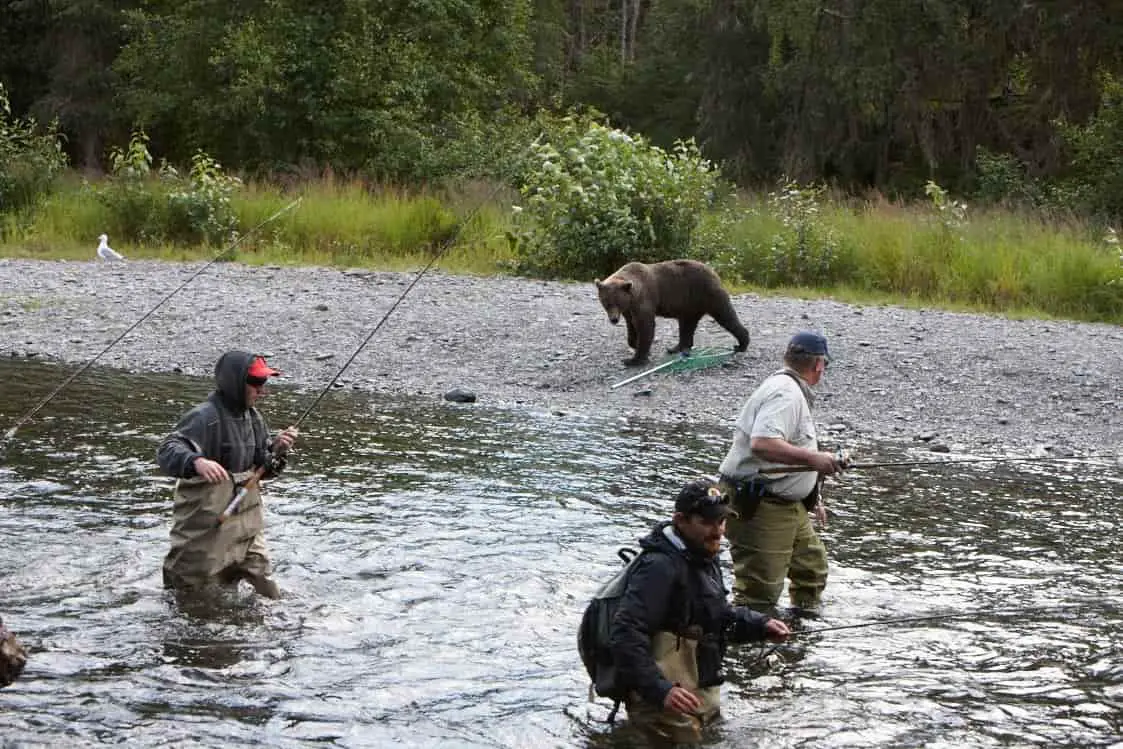 Alaska draws people from the world over to see its wilderness and the wildlife, snow clad mountains and massive glaciers, rivers with brown bears, northern lights dancing across a velvety winter sky.
Alaska deserts to forests to gold-bearing river valleys to the tallest peaks in America; Alaska's natural beauty is widespread is as the largest state of the United States, filled with diverse wildlife and eye-catching natural beauty. It varies from. Most of the highest peaks in the United States are located in Alaska, with Mount McKinley being the highest. Alaska is also home to numerous national parks, monuments and national historical parks. Alaska is very different place both physically and culturally from the rest of the United States. In Alaska, the Great Land is so huge, so wild, so much under populated that it's almost beyond imagination.
The earliest inhabitants of Alaska were Asiatic groups who migrated to western Alaska. Thereafter, Russian sailors discovered the land and named it Alyeska. Later Americans bought the land from Russians and it became part of the USA.
Alaska has nearly fifteen national parks. Denali National Park is the best known parks, famous for its views of Mt. McKinley; Denali Park consists of rough wilderness replete with caribou, grizzly bears, moose and other living beings. Katmai National Park also attracts visitors with the largest brown bear population in the world. Other national parks to explore are Klondike Gold Rush National Historical Park, Sitka National Historical Park and the Western Arctic National Parklands. If you want to go to the Alaska for your next trip to see the brown bears then book you cheap tickets now and Enjoy.
It's great fishing country, too. Alaska is full of glaciers and ice fields. The Mendenhall Glacier outside of Juneau runs over twelve miles in length, attracting scores of tourists with its massive size. Other noteworthy glaciers in Alaska include Portage Glacier in Anchorage and Exit Glacier in Seward.
Alaska's Inside Passage is the longest and deepest fjord (A fjord is a long, narrow strip of sea that falls between tall cliffs) in North America. This zigzag fjord runs from Juneau to Skagway, forming a natural waterway for ferries and cruise vessels, providing a breath taking view to the travelers.
Anchorage is the largest city of Alaska and a commercial and tourist hub. Fairbanks is the second largest city, situated at the northern tip of the Alaska Highway. The city also organizes a number of dog-sled races and ice sculpting events throughout the year. Juneau is the third largest city, accessible only by plane or boat.
The Anchorage Museum is Alaska's biggest museum, displaying a broad array of historical and contemporary art. Also in Anchorage is the Alaska Native Heritage Center, a living museum with native dance and music performances. The Alaska State Museum in Juneau features indigenous artifacts and pioneer history displays.
Alaska is a totally different place in the winter, when it's gripped by darkness for much of the day, but equally stunning in its own way. Temperatures can plunge to bone-chilling depths but still good enough for skiing, husky sledding and snowmobiling. It's equally good place in the summers but the only downside to visiting Alaska in the summer is the ever-present mosquito.