Art
Art Auction for Spirit Foundation Charity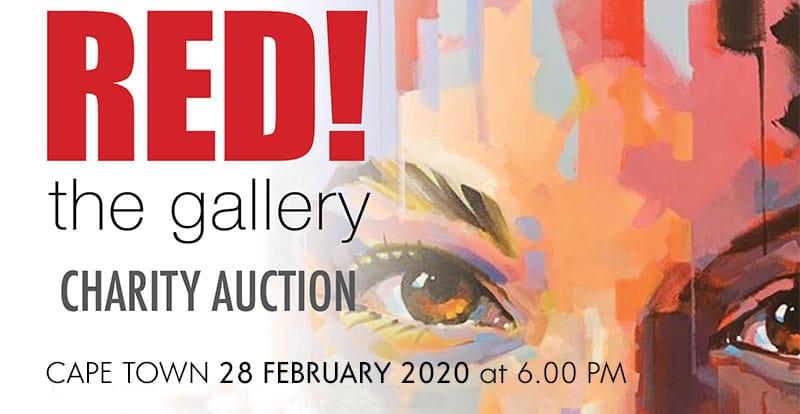 Cape Town, 07 February 2020 – Red! The Gallery in Steenberg will be hosting a charity based art auction on 28 February 2020 opening up the stage for art lovers seeking their next great acquisition.
The co-owners of RED! The Gallery, David Endean and partner Nepheritie live and breathe art. Nepheritie's influence as a strategic business development partner together with her passion for social development has added a special twist to the mix.
An avid aesthete, David has amassed a vast private collection over the last 25 years. Many of the pieces are spread across their two RED! The Gallery venues located in Bree Street, Cape Town, and at Steenberg Village in Tokai.
While both venues operate as vibrant galleries offering professional art services, they also double up as cafés serving delicious all-day breakfasts, lunches and high teas.
Buoyed on by the maxim, 'Love of Art, Art of Food', David and Nepheritie continue to facilitate a creative environment which is open to all. Much of the success of the RED! The Gallery concept can be attributed to David's drive to make art easily accessible and Nepherite's innate altruistic passion to serve humanity through the expression and experience of art.
"If we had our way, people wouldn't go to a normal gallery as it can be somewhat intimidating, this is why we have created a sophisticated yet non-formal space that you can walk into, enjoying this beautiful ambience," David says. "Most of our collection is local and it's semi-investment art. Half the pieces are decorative and the other is serious future investment art. I'm addicted to buying art!"
'Gala for Good' charity auction inspired By Nepheritie
Popular paint jams, charity-driven learning events paired with three-course dinner buffets and Thursday Night Dinner Escapes are regular RED! The Gallery highlights, but it's their charity based auctions that open up the stage for art lovers looking for their next great acquisition.
"We have an auction every three months. They're generally a win for everybody, especially the buyers," he says. "Giving younger collectors, first-time buyers and art enthusiasts an opportunity to acquire art at a good deal." We usually have about 65 paintings on display. For our upcoming auction, on 28 February 2020, at 6.00 pm, Philip Powell will be the auctioneer. He's one of the best in the country – he's witty and knows our stuff well. Nepheritie will MC."
DIARY LISTING:
Where: RED! The Gallery, Shop B4 Steenberg Village Shopping Centre, Tokai, Reddam Ave, Westlake, Cape Town
When: 28 February 2020
What:  Red! The Gallery Charity Auction 
Tickets: www.quicket.co.za
Contact: 082 808 1298 / red@redthegallery.co.za