Art
Awesome Street Art in Johannesburg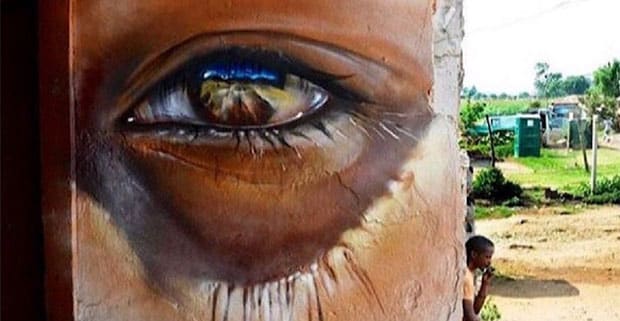 Art tourism is a growing niche and Johannesburg might not be the first place you think of as a destination for visiting awesome street art sites but as you will see from my list below, local street artists are quickly rising to the top of global traveller awareness. By Wesley Edwards.
South Africa has some amazingly talented artists who are showcasing their work online, joining in a global conversation and swapping ideas from artists all over the world.
Social media has completely changed our world, and along with this new generation of artists learning from one another, there are websites like Bombing Science that highlight the best graffiti products in their graffiti shop to help these artists take their game to the next level.
Street Art is defined as 'artwork that is created in a public space, typically without official permission', but then, as the legendary former South African President, Nelson Mandela, famously said: "Artists reach areas far beyond the reach of politicians. Art… is understood by everybody, and it lifts the spirits and the morale of those who (see) it."
Malikarts does a beautifully colourful interpretation of a laughing hyena – an animal often (incorrectly) associated with a sense of humour; the ability to look at life and laugh and not to cry about what we don't have.
A prolific street artist, Nardstar, takes the cool vector style everyone is familiar with these days and displays her work in the unexplored urban areas and city streets of South Africa. She uses her art skills to promote female hip hop artists and express her views on equality and power through self-expression.
This awesome duo piece by @rekso_le_hond and @_fiyaone uses familiar subject matter such as spears and a skull and melds them into a punk rock modern take. I love how the colours in this piece play off one another subtly – the yellow seems to highlight communication – sight (the eye) and sound (the mouth/teeth).
The symbolism of animals is a hot topic in any cultures art but it stands out as unique in the African context since so many animals are endemic to the Africa continent. Take the zebra for instance, it symbolizes the free spirit of the people that under strife still push forward. This is an awesome piece by @faith47.
As well as showing off amazingly entertaining and stylish pieces that the street artists of Johannesburg have created they have also created images that reflect the woes of society. The fears and pain of its people are reflected in this child's eye portrait by Adnate.
"It always seems impossible until it's done" – Mandela. This is true not only for political movements but for art itself. The artist takes something that does not exist, something that people don't even realize they need and brings it into reality. @thepostman_art does this beautifully with his Mandela tribute.
Known for being an international graffiti artist, @sonnysundancer has been all over the world spreading his beautiful art and paying homage to each country he visits. This awesome falcon piece is a prime example, and his Instagram channel is full of amazing work – you have to wonder how it's possible to do as much as this guy does!