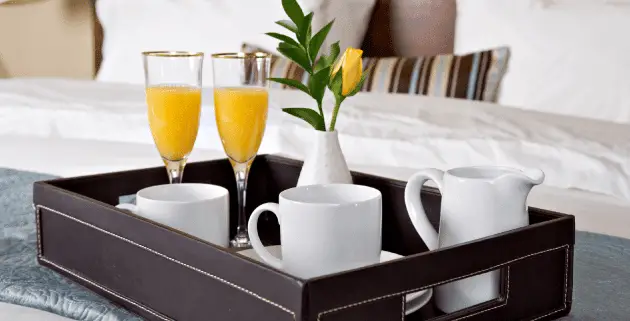 The other evening, a tennis partner asked me what my likes and dislikes are when on holiday. Here's how I answered, writes Justin Mackrory, CEO for UGU South Coast Tourism.
To begin with, even if one is in a questionable destination (Buffalo USA springs to mind) it is the people and their attitude to visitors that makes all the difference.
It is that accommodation or restaurant proprietor who makes you feel as if you are their most valued customer. Where service staff actually pay attention to one's needs and deliver in good time, their contribution is immense.
It is the local who realises that you are not from their area and shows genuine interest in your stay and offers informed advice on what to do and where to go. I was once in Malawi and during a storm we were outdoors in a popular meeting place and with the rain teeming down a total stranger from Malawi turned to me and said "Welcome to Blantyre- let me buy you a "Green" (local lingo for their favourite beer)." It was the friendliest beer I have ever had.
Polite and helpful law enforcement officials who are also well versed on their destination can really add comfort to the experience. Where attractions are busy and crowd control is effortless and efficient, the pain of waiting, barging and rowdy tour groups is averted.
My major dislike is the proverbial rip off- when price paid does not meet expectation or if the price is way over the top in the first place. A financially abused visitor will tell the world- hence my conviction that the South Coast as a reasonably priced destination will sustain its tourism volumes- as long as quality matches the price promise.
This brings me to the tourism environment – if it is safe, clean, well managed, aesthetically pleasing and friendly then it gets a big tick from visitors. Sometimes tourist areas that are, or have been, popular fall foul of that scourge called complacency and even here in Paradise we need to be vigilant against this counter-productive scenario.
In closing, last week I went to one of our popular beaches and was stunned when a car guard who I had never seen before (and I do not often go to that beach) addressed me by name. I asked him how he knew who I was. "I read The South Coast Fever" he said with a smile.
Well if that guard also remembers the names of the regular clients at the nearby restaurant, his gratuity levels must go through the roof! I was not after an ego massage but his attention as to who comes and who goes is worthy of praise – it does make a difference.
In tourism the pundits say: "If all the little things are done all the time, with sincere attention to the client then the big rewards come through." May we all work towards this ideal here in the Paradise of KwaZulu-Natal's South Coast.
For more information visit www.tourismsouthcoast.co.za