Forex trading is the selling and buying of foreign exchange and is mostly practised within the Forex markets. It is a risky investment but if done well, it can yield amazing returns for traders. There are many online companies, such as ForexTime, and they have trading platforms available for their clients. Such trading companies also offer information to their clients about the available Forex trading platforms they can utilize to maximize returns.
What Is a Forex Trading Platform?
This is also referred to as a currency trading platform among many Forex traders. It can be defined as software that provides traders with online access to Forex markets. It is provided by Forex brokers to allow their clients to get all the information, analysis, and statistics that allow them to trade online in real-time. They come in different forms such as mobile apps, web-based portals, or a standalone downloadable program. The latter is more common for many Forex brokers.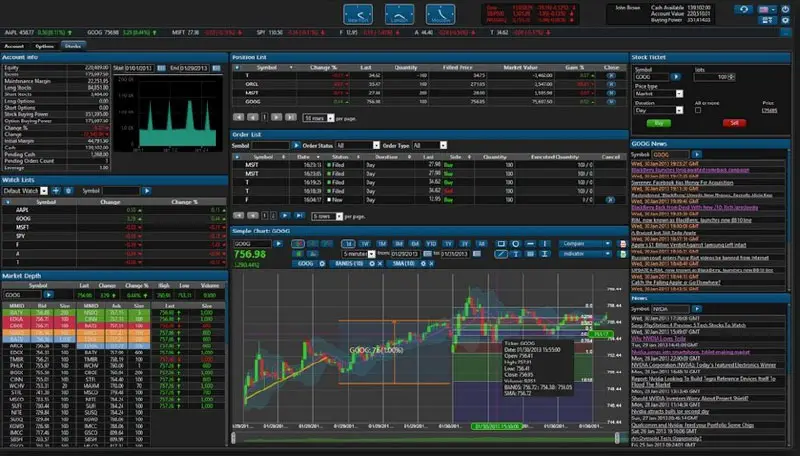 What is the need for Forex trading platforms? They are designed to provide tools to traders for executing the buy and sell orders in the Forex markets. They can also be tailored to do the same for stock trading, while some offer both options to their subscribers. Some Forex brokers offer customized trading platforms. However, most specify the most preferred trading platforms that work best with their accounts.
Available Forex Trading Platforms
Most Forex trading platforms in the market will offer clients an opportunity to open a demo account and learn how the systems work before they need to open a trading real-time account.
As the industry of Forex and stock trading expands, so does the variety and range of available Forex trading platforms. While some are specific to certain broker accounts, devices, and browsers, most of the great Forex trading platforms are compatible with most devices and can be used with any Forex trading account. Below are two examples:
MetaTrader 4: This platform has flexible leverage ranging between 1:1-888:1. It has amazing features such as the ability to use just one login access to 8 different platforms. It offers micro-lot accounts which are optional for interested traders. It has amazing pip spreads as low as 0 and has over 1,000 trade instruments.
MetaTrader 5: This is an advanced version of the MT4 bearing all the features and an addition. It has 300 additional stock shares CFDs. It is a multiple asset platform able to trade Forex, stocks, gold, oil, cryptocurrencies. It is perfect for traders who would like to diversify their investments or advance their trading. It offers seven platforms for the same login. It has over 80 analytical objects with market depths and updates to the latest prices.
Considerations & Features to Look Out For
When one is out to choose a Forex trading platform for their investment, they want a place where they feel their finance is safe. Some of the features and considerations to look out for include:
Availability of currency pairs and diversification;
Ease of installation and use, compare downloadable and web-based platforms;
Cost of the platform and other fees required and for apps and in-app purchases;
The functionality of the platform, which analytical tools are available for use;
Which platform the broker recommends.
In conclusion, Forex trading is a great investment, but more so when one has all the required information and tools. Trading platforms are a must for all traders and they make it easier to trade as well as track all the trades made.