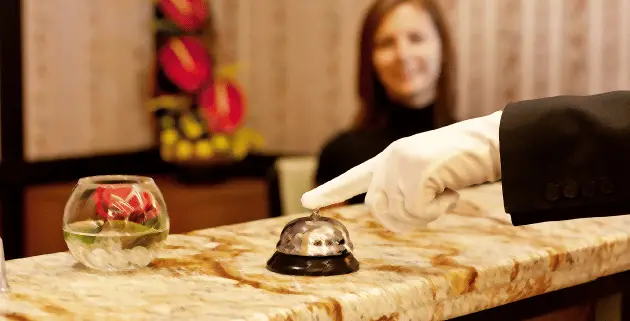 Online travel booking agencies are causing waves in Africa as they help hotels and guesthouses to ride the growing tide of internet use and attract new guests from Africa and beyond, writes Des Langkilde.
Shaping the African online culture
Africa may have been slow to join the internet boom started in the 1990's but it's making up for lost time now. Data speeds rival the best in the world, internet businesses are popping up at an astonishing rate and the number of users are growing exponentially. According to the recent report, Lions Go Digital by the McKinsey Global Institute (see article in the February edition of Tourism Tattler – pages 12 – 14), there are almost 170 million internet users in Africa today. This number is expected to quadruple to 600 million by 2025. Half of the population of this continent will have access to the internet.
Combine this with some of the highest GDP growth rates in the world and a rapidly expanding middle class, Africa presents a dizzying potential for businesses prepared to commit themselves to the world of online. Jovago.com is one example, a fast establishing channel for accommodation owners, such as the Taj hotel in Cape Town, South Africa. "We have been working with various OTA's over the past few years and we have seen tremendous growth from this segment, which has become an integral part of our sales strategy" says Willie Williams, Director of Sales and Marketing at Taj Cape Town.
All segments involved
The travel and tourism industry may not be one that springs to mind as a leader in technology, but it is subject to these powerful trends to the same extent as others, arguably more so. The traditional methods of prospecting for business have long been the same for hotels – building relationships with corporate clients, working with Tour Operators to push holiday packages, advertising in trade journals such as the Tourism Tattler and peddling for business at trade shows. However, these tried and tested marketing channels are today being supplemented by Online Travel Agencies (OTAs) as an additional method for accessing new customers.
OTAs allow hotels to market themselves to the entire world through the internet without any technical know-how and without spending a cent up-front. The majority work on a commission basis meaning that if they fail to bring new business they don't make any money, taking the pressure off accommodation managers and owners and putting it squarely on themselves to succeed. There is a consistent formula as to how OTAs work. You give them information and photos of your establishment, which they turn into a profile accessible on their website. They then draw traffic to the site through their extensive marketing efforts and if a potential customer likes the look of your place, they can book there and then from the comfort of their home.
This has the effect of levelling the playing field. Gone are the days when the hotel with the biggest marketing budget won the business. Nowadays it's all about exposure on as many websites as possible and showing the customer that you are offering a great service at a great price. Customer reviews reward the best performers with trusted recommendations, whereas overpriced and below par hotels are quickly sifted out and fall by the wayside as customers learn to avoid them.
South Africa is leading the charge in Africa regarding adoption of OTA technology, with over 1000 hotels shown on two of the largest players, Jovago.com and Booking.com. Other countries are quickly catching on however.
The fact that Jovago.com is the only OTA with a complete focus on Africa is gaining them a lot of momentum and respect as they help hotels tap into this previously unreachable mass of wealthy, connected travellers in Africa.
The Incubator: Africa Internet Holding
Jovago.com is one of eight companies which together form the Africa Internet Holding group cited in McKinsey's report as a driving force in the growth of Africa's ecommerce industry. An interesting development is the confirmation that the telecoms giant, MTN has invested heavily in AIH, taking a 33.3% ownership share.
Faycal Ihrai, formerly of booking.com, leads the company, and is excited about applying his experience to grow this new, Africa-centric company: "The energy in Africa is electric right now. The huge growth in internet and mobile adoption here makes this such a fascinating time to be in ecommerce and I feel privileged to be building a home grown African giant. In Africa, with Africa, for Africa. This local approach is appreciated by travellers and hoteliers alike.
For more information visit: www.jovago.com