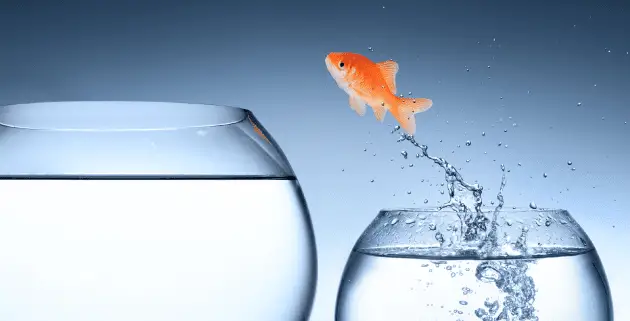 In this first part of an ongoing series of articles on office automation for Tour Operators, Linday de Heer provides useful advice and tips to help find your way when changing office procedures.
"Change is the heartbeat of Growth" (Scottie Somers)
– resisting change can inhibit possibilities.
There are many phases to the change process, and each step needs to be embraced to bring about the positivity your efforts deserve. Hanging on to the comfort zone of your surroundings can erode your goals; what you set out to achieve at the beginning of your dream can alter the perception of your company.
Finding your feet when establishing an office process or system can be a challenge and often we make do with the seemingly simplest and affordable route. Smaller companies; even with a view to gradual growth can often be short sighted in their business processing needs; plugging holes and shortfalls with quick fixes that become the norm.
What often makes matters worse is when we are able to admit that our current system is inadequate but we simply cannot bring ourselves to embrace the change that is required to perfect the business processing system. This in itself has a negative effect on perspective growth as well as those we influence around us.
It is also important to see how being held ransom by those who are not decision makers, but influencers can have a dramatic effect on your growth. Be aware of those who refuse to be a part of necessary change; they may not have the same vision as you, and in this way inhibit your achievements.
We all endeavour to put our best foot forward. In the competitive world of Tourism where the slightest differences between your company and the company next door can have a huge impact on your business; ask yourself, why would you risk that, why not be a market leader and re order, restructure and embrace the change that secures your future.
10 Tips to Embracing Change for Tour Operators:
1. Discuss the plan with your consultants.
Let them see the benefit. Making a management decision without consultant buy-in can result in implementation failure.
2. Make sure your consultants are properly trained.
Comprehensive training is vital for the successful implementation of any new product. Without adequate training the consultants will be left feeling frustrated and will struggle with the new process.
3. Management also need training!
To understand all requirements, and to have realistic expectations of the system on your consultants, at least one member of the management team should become an expert on this system.
4. Be strong!
Management should always set a deadline of when the new system will be used in the office. Once planning, implementation and training have taken place, set a date and stick to it – this ensures that consultants don't slip back in to their outdated work habits.
5. Offer an incentive.
Consultants will respond to making a little more commission for all bookings made, within a certain period, on the new system.
6. Manage expectations.
Don't expect things to work 100% overnight. Change takes time and needs to be managed and adapted to work for your office environment.
7. Preparation is key.
The more prepared and organised you are the better.
8. Be adaptable.
Be prepared to change other office procedures in order to implement a new one. See this as a positive way to improve upon current procedure.
9. Communicate with your provider.
Make sure that they understand your needs, and any challenges you may be having, so that they have the opportunity to assist before you become too frustrated.
10. Change is good.
Embrace it and enjoy the benefits!
Mind shift
Letting go of your existing office workflow processes, is a bit like having someone else pack your kitchen cupboards. That feeling of not having control, not being able to find anything and trying many doors before finding what you are looking for can be daunting.
But what if the reordering of your kitchen actually meant that you spent less time there? What if it improved your workflow and you spent less time going back and forth between your appliances? What if you enjoyed your new space so much, that it inspired you to be more creative and productive?
How does this analogy translate to tour operator software? Simple. Tour operator software can reorganise your workflow, ensuring that you save time, improve accuracy and eliminate any unnecessary processes.
A purpose designed tour operator software solution looks at the core principles of your business requirements; • Fast • Accurate • Efficient • User Friendly • Client facing documentation • Reporting functionality.
So if there are so many benefits to moving to a software solution, why is the change still so daunting? Well, let's go back to the kitchen analogy again; if you take time to open each cupboard, see how things have been repacked, move between each appliance, and locate your most importance utensils, you are already 90% of the way to becoming aware of your new space.
Still afraid to take the plunge?
That's okay; Travelogic have done this before, and are on hand to offer advice and guidance through the implementation process. Their experienced management team and skilled developers are here to ensure that your move from a manual to a software solution is as smooth and stress-free as possible.
READ MORE

Online at 'How to keep itineraries current' or in the March 2015 edition of the Tourism Tattler Trade Journal (pages 11-13) and 'How to streamline your Tour Operator business' in the May 2015 edition (page 14).
About the author: Lindsay de Heer is the Managing Director of Equilogic (Pty) Ltd – a South African software company that specialises in Tour Operator management automation. For more information visit www.travelogic.co.za