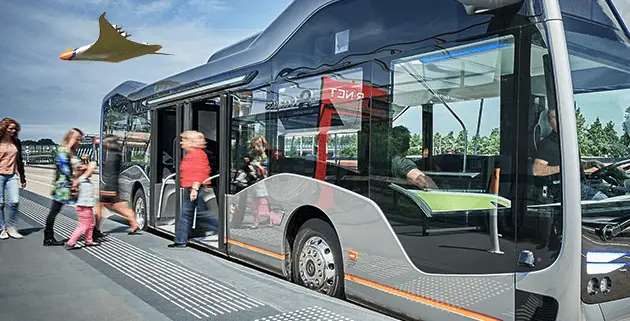 Car hire has long been the go-to-ground transport solution for travellers. But with ride-hailing services like Uber and Lyft becoming ubiquitous, it's time we started rethinking the ways in which travellers are getting to and from airports, and the ways in which travel merchants can integrate these into their services. By Carey Finn.
Every year, millions of travellers make their way to and from airports – relying heavily on bus, rail and chauffeured car options to do so. In the Europe and Asia-Pacific regions alone, the number of airline passengers using bus or rail transfers rises to nearly one billion a year – that's a lot of people. It's a lot of potential revenue too. The key question is: when does the traveller start and stop being your customer?
What goes up, must come down… and in the case of travel, it doesn't necessarily stop there. We know that in the corporate travel sphere alone, ground transport has been estimated to represent a full seven percent of spend. It's mostly still sold separately from the rest of the travel arrangements, with passengers required to book directly with the ground transport provider.
There is some logic to this – offering ground transport options in the flight booking flow may impact conversion of the air ticket itself. Rental cars are often offered after the sale, in the form of email prompts and white labels.
But there is room for improvement. We need to see innovation both in the careful integration of ground transport options in the booking flow (timing is everything) and around the product; personalising offers based on customer requirements would be a good start.
A handful of forward-thinking travel service providers have already started to integrate black car and other ground transport options into their offerings: Uber, as we all know, have teamed up with United Airlines, Starwood, the Hilton and Tripadvisor to make journeys easier for travellers; while GroundLink and GroundScope have partnered with Amadeus, Sabre and several other key forces in the industry.
These are just a few of the companies that are working to make the travel experience more inclusive and seamless for customers (Cabforce, Hoppa and Moovit are others on the rapidly growing list) – and this is just the beginning of the industry shake-up. Going forward, we expect to see many more strategic links to fill the gap in the verticals on offer. And it's not going to be limited to chauffeured cars or shuttles, either.
Recently, distribusion.com joined forces with CarTrawler and Amadeus to connect bus operators and travel retailers around the globe via an API-based solution, and they shared some thoughts on the partnership. "The ground transport segment is changing rapidly," noted Pierre Becher, Distribusion's Head of Marketing. "Connecting bus operators and travel retailers on a global scale result in great benefits for all who love to travel."
Becher explained that doing so increases both the transparency and accessibility of bus travel. "It's becoming as easy as booking a flight since bus and airport transfer rides suddenly show up in hundreds of online booking portals or can be booked in thousands of local travel shops. This makes the entire travel experience more convenient."
Convenience – a key consideration for customers
For the travel merchant, it's about more than that though; it's about owning the entire customer travel experience. Integrating ground transport options into the flight booking path means offering customers a one-stop shop for travel arrangements, from their home to their Honolulu hotel, from point A to point B (or even points C and D). This translates to more satisfied travellers, and that leads to increased revenue.
'Partnership' looks set to be the word of the year in the airline industry – it's not just in the area of ground transport that it's having a disruptive impact. We are witnessing innovative collaboration between airlines and OTAs and non-traditional accommodation providers like Airbnb, and there is much, much more to come. It's all about teaming up with companies that are experts in their respective fields to ensure the best service possible for the travel customer. Watch this space for more on that, and other food for thought.
About the author: Carey Finn is a freelance writer for Hepstar – a cutting edge travel-tech company that aims to optimise revenue earned from travel insurance through the use of advanced e-merchandising technology. Should you be interested in learning more about how Hepstar can help you boost ancillary revenue, visit www.hepstar.com.