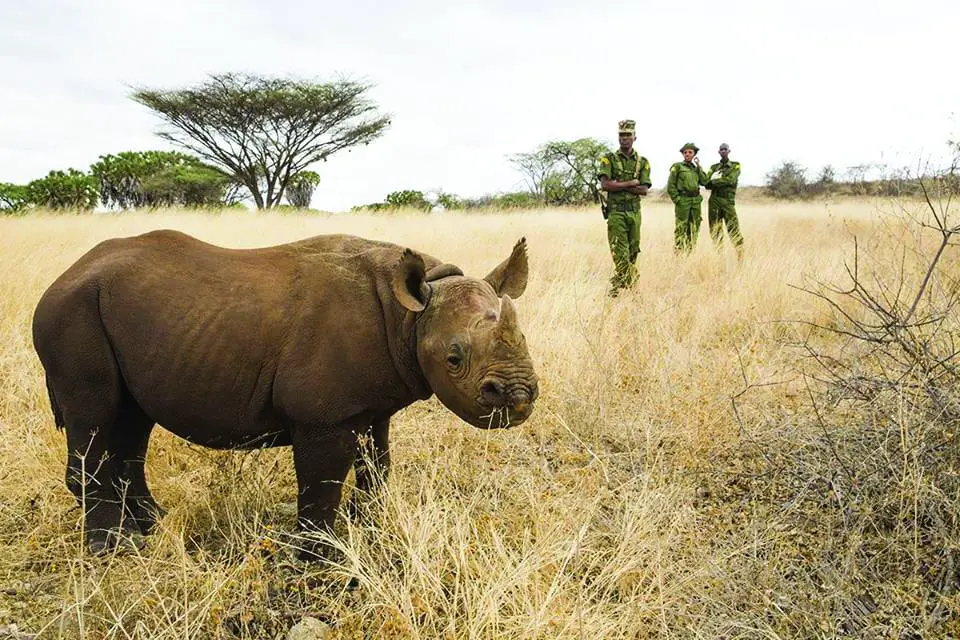 CAPE TOWN, 11 June 2019 – Giltedge International today announced its collaboration with the Accor-Mantis Group and Community Conservation Fund Africa (CCFA). This makes Giltedge the very first tour operator to join this philanthropic Community Upliftment and Conservation initiative. For each holiday booking made by Giltedge, clients will be able to add on a minimal donation in order to support the CCFA. 
Giltedge International is owned by Sean Kritzinger and Murray Gardiner and managed by Trish Lombard and is part of the award-winning Giltedge Travel group with more than 15 years of experience in specialist luxury travel.
CCFA aims to become the largest non-profit company within the hospitality sector.  Mantis boasts a legacy of conservation, with the acronym being Man And Nature Together Is Sustainable. 
Accor, who continue to impact the African Hotel Industry, is very excited to collaborate and launch the CCFA as this shows both hotel groups' passion and dedication to empowering and uplifting the rural African communities.
Adrian Gardiner, chairman of Mantis said: "If you take the wildlife out of Africa, there will be little to no tourism coming into our country." And it is for this reason that the CCFA community was born.
Gardiner added: "We are in a unique position to inspire and inform travellers about the challenges we face when building hotels and lodges among the agrarian communities."
Despite providing modern brick houses and alternative ways to make a living, communities are challenged by the new way of life.
Going from living off the land to employment in luxury hospitality conservation operations is a difficult transition and those who cannot adapt often fall further below the poverty line.  It has been proven that often the people involved in poaching and the general destruction of wildlife are these unfortunate individuals. It is hard to place full blame on community members that turn to poaching because they see no other way of feeding their families.
CCFA aims to ensure that a community project is started in each African country where either Accor or Mantis have a footprint. In this way, the hotel companies are making a direct contribution to the local communities and wildlife preservation of their direct areas of operation. There are active projects in South Africa, Rwanda, Namibia, Uganda and Kenya.
Clients who OPT-IN to having an additional R5.00 per domestic booking and R7.50 per regional and international booking will be automatically added to the CCFA quarterly newsletter database whereby various updates on projects and initiatives will be reported. 
CCFA is able to offer corporate clients an 18A tax deduction certificate for total donations made to CCFA per annum.  By making these donations, clients form part of the CCFA team and can be proud ambassadors knowing that their donations are helping to empower local communities in Africa, who in turn, will help to reduce human-wildlife conflict.
About Community Conservation Fund Africa
CCFA is a registered NPC founded in 2018, borne out of the merger between Mantis and Accor Hotels. These two global hospitality groups recognise the urgent need for community upliftment which will benefit Africa's wild animals and wildernesses at a time when both are under threat.
CCFA is both a fund-raising & a grant-giving organisation that is active in educating and empowering local communities to implement sustainable wildlife management systems on the ground. These solutions are funded by CCFA and its commercial partners. Community Conservation Fund Africa (CCFA) was set up to help put the spotlight on rural African communities that live among the wild animals but by large have received few benefits from this often-difficult privilege.
CCFA's mission is to address these inequalities and investigate ways of giving rural African communities a greater role in wildlife ownership and management. We envision local African communities who are educated and empowered and can manage wild animals and wilderness areas sustainably. We believe that this change will have a direct impact on the preservation of wild animals and wilderness areas.
For more information visit www.ccfa.africa