Education
Good News for South Africans to Study in Germany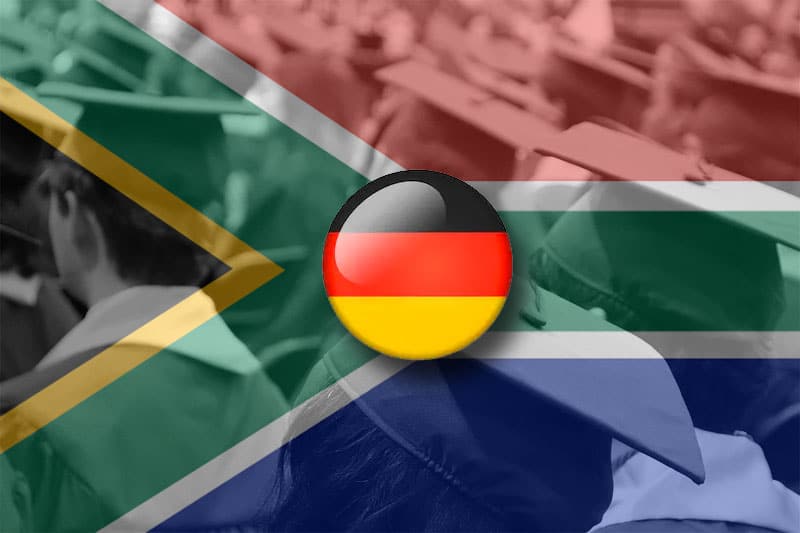 Good news is hard to come by during these times of global pandemic, which makes the German governments' offer of financial support for South African students all the more welcome. Due to COVID-19, many students have lost their jobs which allowed them to finance their stay in Germany.
According to official figures from Statista, three out of four foreign students in Germany work throughout their studies and have had their incomes seriously affected by the pandemic. In this context, the German Minister of Education and Research, Anja Karliczek, has announced the creation of an interest-free education loan program, to ensure the continuity of their studies.
According to information from MyGermanUniversity, a dedicated portal that focuses on university degree programmes in Germany, almost 400,000 international students are enrolled in a German university, with a growing trend for the following years.
Stressing the importance of this German government initiative, Stephan Paulini, co-founder of MyGermanUniversity, said that South African students will be able to access the education loan for up to 650 euros per month from June 1, 2020.
"This will allow many South African students to continue their studies and not be forced to return to their country because they do not have sufficient resources to cover their expenses," he said.
Germany stands out as one of the preferred destinations for South African students, ranking in the top 10 preferred country destinations for students from South Africa in 2016 according to the German Academic Exchange Service (DAAD). DAAD is the world's largest funding organisation for the international exchange of students and researchers.
The founders of MyGermanUniversity both worked for the DAAD for 11 years and headed the DAAD offices in Italy and Peru. Now based in Hamburg, they and their team would like to further expand Germany's first personalized online platform for international students.
The great interest in Germany among South African students is self-explanatory by its high quality of education and its 400 internationally renowned universities, which offer more than 20,000 undergraduate and graduate programs.
Furthermore, students do not need to speak German to study at the postgraduate level at a German university. There are more than 1,700 Master's programs in English, with 69% of them charging no tuition fees, due to the enormous economic subsidy offered by the German state.