Events
Big Ideas for Medium Meetings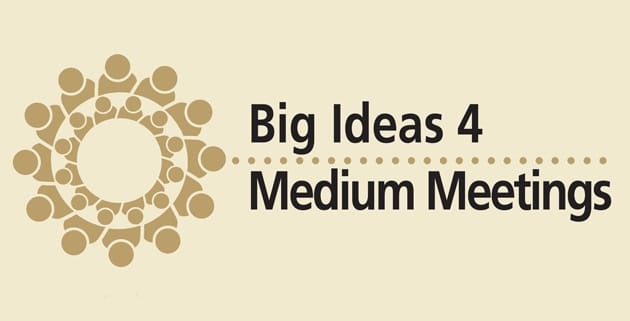 My previous post looked at 4 Big Ideas 4 Small Meetings (for up to 12 executives), and this post expands on that theme for medium sized meeting venues (for up to 80 people), writes Des Langkilde.
Reynolds Room at The Manor House on Spier Wine Farmhas an exquisite table that can seat up to 25 people for a meeting or workshop, and the antique furnished room leads to an outdoor arbour area for tea breaks.
The Old Wine Cellar, which dates back to 1767 is situated next to an oak-shaded courtyard and is perfect for medium sized meetings, whether broken up in banquet-style or classroom seating for 40 – 80 people.
Alternately, the Spier Amphitheatre has three meeting rooms that are completely private (no public access), each with with its own facilities. Meeting Room 1 can seat 40 people banqueting style, or 30 classroom-style, while meeting Rooms 2 and 3 are equal in size, seating 20 people banquet-style or 15 classroom-style.
To enhance the mental vitality of your meetings delegates, Spier's delectable menu of wholesome farm grown food can be served at any one of three restaurants situated on the estate, namely the Eight Restaurant, the Hotel Restaurant or the Hoghouse Bakery & Cafe. BANQUETING at the conference facility is also an option. Alternately, your team could opt for a supplied picnic, selecting food and beverages, including Spier's famous wine selection, from the Eight To Go Deli.
Wrap up your meeting with a glass Spier's award winning wine while watching a spectacular African sunset over the Spier dam and Helderberg mountains. Or treat your mentally drained execs to a rejuvenating massage at boutique Spier Hotel Spa followed, or preceded by a Segway or Eagle Encounters tour.
And finally, if your meeting concludes on a Friday why not check-in to the hotel and allow your executive team to relax over the weekend – perhaps with partners included.
For a tailor-made medium sized meeting package contact the Spier conference & events team on +27 (0)809 1100 Ext 1 or email conference@spier.co.za