Marketing
How To Deliver Good Customer Service On The Go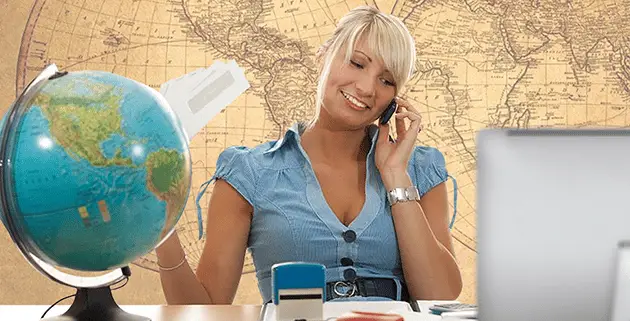 Whether your business provides tourism transport, like an airport shuttle service, or a mobile business like campervan tours, delivering excellent customer service skills on the go is particularly important. There are a broad number of different opportunities where you can target the right customers at the right time, and provide them with an efficient and high-quality service which will allow them to return to your business time and time again. Delivering good customer service on the go, no matter where you are in the world is simple if you follow the right steps. Here, we take a look at how you can do just that.
Hire Or Purchase A Reliable Vehicle
If you're a tour or transport operator, or perhaps you operate a mobile business, for example, ensuring that your vehicle isn't going to cause you any trouble is important. Reliability can provide your business with the opportunity to offer a streamlined service at all times. There are a number of different options that you can choose from when searching for a reliable brand, with Renault and Honda often coming out on top. Knowing that you're not going to break down on the way to a client, and ensuring that you can arrive at their destination or property with ease when required, is all part of delivering excellent customer service. If you regularly travel cross-border to meet with clients, then the reliability of your vehicle is even more important!
Training
If you have a number of employees who are delivering customer service on a regular basis, then you may want to consider opting for some form of customer service training. This can help to ensure that your employees are able to handle almost any situation they face, with the utmost professionalism, while remaining courteous and helpful at all times. This will help to ensure that your business not only runs smoothly but will help to provide you with peace of mind as a business owner that your employees are consistent in delivering the highest standards of customer service.
The attitude of your staff is also highly important as this can often have a significant impact on how they treat your customers. While this can be dealt with in a negative manner by removing such members of staff, there are other ways to incentivise them to deliver the best possible service they can. For example, you can arrange a team trip where you hire a campervan and enjoy some team bonding activities away from the office, or even arrange a night out at a restaurant or club for the entire team. Happy staff often lead to a happy working atmosphere which can ultimately help to improve the level of customer service they deliver.
Be Responsive
Being responsive is important for any business but more so if you're a mobile business or are regularly driving around. Installing a streamlined Bluetooth system in your car can help you to answer customer queries on the go, as and when you need to. With customers demanding a faster response time than ever, either ensuring you are able to respond almost instantly or having some form of employee or chatbot in place can help to ensure that your customers remain content with the service you are providing at all times.
Consider The Long Term
Dealing with customers should always be about your long-term goals. If you are able to provide an excellent form of conversation and deliver high-quality customer service consistently, then you are likely to attract existing customers back to your business again and again. The best form of marketing is word-of-mouth, and if you are able to please your current customers, they are highly likely to refer their friends and family to you.
Whether you operate a business from fixed premises, or your business requires constant travelling, providing excellent customer service, no matter where you are, is paramount to ensuring its success.