Marketing
5 Things to Look for When Hiring a Custom Writer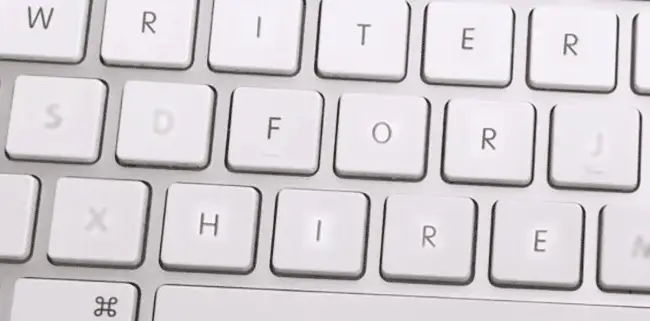 As a small business entrepreneur, there are many things you have to do to market your business and keep it top-of-mind. Writing engaging content is just one of them. However, it can be overwhelming to be the one responsible for managing social media, curating content, editing, and IT, among other things.
If you're considering hiring a custom writer or if you've already tried to search for one, there are certain things you should keep in mind when choosing the best person for the job.  The fear of hiring the wrong person could be the thing that is keeping you from employing one. After all, a writer can either make or break your business. If you're at crossroads, here are some tips to help you choose the right person.
Check the Level of Experience
Just because a writer is excellent at writing blog posts doesn't mean the person is great at landing pages. Still, some writers can be adept at crafting business and technology-based articles but poor at travel writing. Before you begin your search, create a specific job description.
Also, find out if the level of experience of the writer in question is relevant to your specific project. Ask about past referrals that reveal the number of similar projects the prospect has handled. Experienced writers ask detailed questions about your goals and targets, so pay attention to them.
Consider the Skill Level
The easiest way to finding out the skill level of custom writers is to ask them for their writing samples. However, be specific on the writings you want. Get content that's relevant to your business. A great writer might produce awful story-driven blog posts that are not your type.
As you evaluate the skill level, check the readability, spelling, grammar, and flow of the writing. You could use apps like Readable and Hemingway to do get a grammar evaluation and readability score. If you'd like to have a look at great examples, read writing elites best custom writings. They demonstrate advanced skill levels.
Cost
People get what they pay for. If you want to get experience and high quality, then consider digging deeper into your pocket. However, it's better to pay more and get content that converts readers into loyal clients than to pay little and have no conversions at all.
Turnaround Time
Before you create your job description, consider if your content requires strict deadlines. Also, see if you need a person that can work over the weekends. Communicate this information with the prospective writer and find out if the schedule is comfortable for both of you.
Policy for Corrections
It's always good to find out the writer's policies before you hire. For instance, if you decide to make adjustments on your project when it is halfway, are there any extra charges you'd incur? Good writers usually charge for any change you make unless the mistakes are on their part. Make sure you see all the policies regarding corrections.
Hire a Custom Writer Today
Doing writing as you handle other important issues concerning your business can be overwhelming. It is wise to look for a skilled, experienced, and flexible custom writer to ease your burden. Ensure you look at the different policies that writers have when it comes to content correction. Also, expect to get what you pay for.