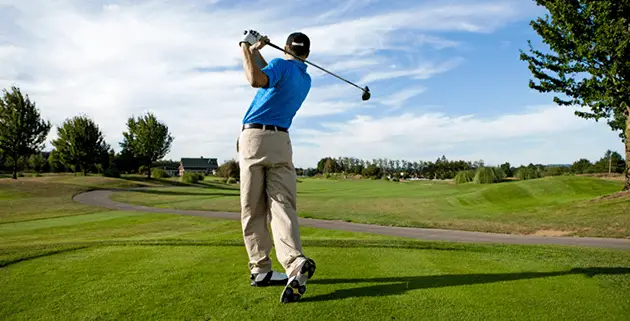 Avery Ranch Golf Club's season of local golf tournaments is fast approaching, so if you're traveling near Austin, Texas, you'll have the opportunity to attend various events at a wonderful destination amidst the heart of Texas Hill Country.
Upcoming Events
September of 2018 is the time for the Battle at Brushy Creek, held at both Avery Ranch and nearby Teravista Golf Clubs. This member or guest weekend will involve cocktail parties and breakfast as well as great golf at two courses.
Past Tournaments
Avery Ranch held the TLLC 2018 Endowment Golf Tournament on April 15th.
As a premier destination in Central Texas, Avery Ranch Golf Club tournaments offer the very best of Texas hospitality. Avery Ranch has been voted #1 for "Best Place to Hold a Corporate Event" by Avid Golfer Magazine.
Avery Ranch Golfing
Enjoy a true Hill Country golfing experience at a course designed by Andy Raugust, the former Jack Nicklaus architect. Oak-lined fairways, as well as gently rolling hills and panoramic views, distinguish this course, and a 60-acre lake adds to the beauty. As an 18-hole championship course, Avery Ranch has a challenge on the front 9 for golfers with low handicaps; picturesque views on #7 make the golfing experience enjoyable for all levels. Three par 3's, three par 4's and three par 5's give the back 9 more risk and more reward. You'll finish with "the best finishing hole in Austin" when you reach the 18th hole, which borders Avery Lake and has scenic Texas Hill Country views.
Visit the Pro Shop
Avery Ranch has a fully-stocked pro shop with the best names in equipment and golf wear, including name brands like Nike, Titleist, Foot-joy, Travis Mathew, Adidas, Pukka Headwear and more.
Practice Your Game
If you are here for a tournament, prepare your game at our practice range. This two-tier manicured grass Tee Box stretches for over 100 yards. Two separate putting greens feature over 20,000 square feet of practice area, and a chipping green with a practice bunker can be part of a short game. They are the ideal spaces for improving your next golf game.
Sunset Bar & Grill
While at Avery Ranch, you can enjoy breathtaking views as well as a menu that features more than burgers and fries. Delicious featured entrees, as well as salads and appetizers, soothe the hunger of tournament participants as well as attendees. Ice cold beer is on tap, and the bar serves a full range of cocktails to golfers and guests.
If you are traveling through the Austin area, you will find several tournaments happening. When the cooler weather appears, and fall comes to the Texas Hill Country, remember to attend one of the best local tournaments, the Battle of the Brushy Creek, at Avery Ranch Golf Club.