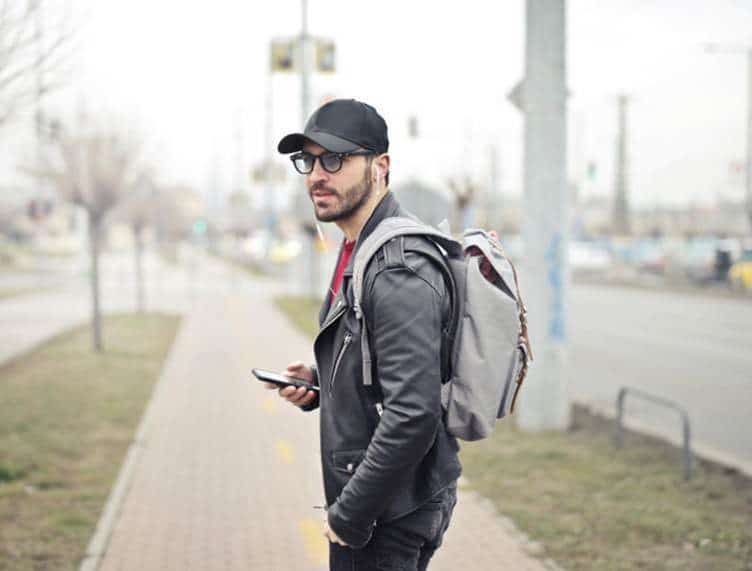 It's that time of year again and we are all back at the office, sifting through our inboxes and most-likely secretly planning our next holiday for some rest and relaxation. However, it is often the planning, packing, and travelling to your holiday destination that brings about stress. Nowadays, there's absolutely no reason to panic when thereare a number of useful mobile apps that can handle all the tricky details that come with planning your perfect holiday away.
According to Danny Bryer, Protea Hotels' Director of Sales, Marketing and Revenue, the additional hassles we often experience in planning the perfect trip is counterproductive to the whole purpose of taking a holiday in the first place. "But, thanks to today's technology, many of our hotel guests are using innovative apps that take the stress out of travel, enabling them to enjoy their entire holiday experience."
So, why not make technology your travel agent by using these useful apps for your next upcoming holiday.
Booking basics
Choosing the right destination and accommodation is often the first step in holiday planning. The second step should be booking your accommodation early to ensure you get the widest selection of rooms and take best advantage of possible advance booking special offers that are often available. To get the best available rates, it's a good idea to try make your booking directly with the hotel group either through their proprietary app or website such as www.marriott.com
And if you want to stay at one of Marriott International's 7000 properties around the world, including any of their the 140 hotels in Africa, have a look at the Marriott Bonvoy app (Android, iOS)  to book directly with your favorite hotel while earning loyalty benefits. You'll be able to compare, book, and check reservations and redeem your points for accommodation discounts and a variety of exclusive guest experiences. You'll also be able to check in from anywhere via the Mobile Check-in, and in some Marriott Hotels you can even use your phone as your Mobile Key replacing the traditional key card.
Don't forget … anything
Have you ever arrived at your destination, only to find your forgot something vital? Well now there's an app to ensure that never happens again.
Try a packing assistance app such as Packpoint (Android, iOS)  to provide a customised checklist of travel essentials, depending the type of trip, destination and season. If you're travelling with the whole family, download Packing Pro (iOS)  to created multi-person lists and set up reminders to ensure nothing important is left behind.
On the go
From flights to taxis to ferries, there's an app to make sure your travelling goes smoothly wherever your holiday takes you.
FLIO (Android, iOS) offers terminal maps and guidance through more than 400 airports worldwide, and with instant updates to your flight details you will be the first to know about any delays, gate changes and boarding times. Depending on your destination, you may be able to download an app specific to your airport through FlightsInfoApps  (Android, iOS)
Operating in 85 countries and 903 cities worldwide UBER (Android, iOS) is a firm favourite when it comes to hailing a taxi wherever you may find yourself. If you're planning on using public transport, you can use apps such as the Guatrain's GuaRider (Android, iOS) or the Cape Town's MyCiTi bus app (Android, iOS)  to look up on routes, schedules and fares. Don't forget to download a maps app, like Google Maps (Android, iOS) or Waze (Android, iOS), for driving and walking directions.
Talk the talk
If you're visiting a destination for the first time, you might want to master some local lingo to get you through basic interactions. Try an app like Duolingo (Android, iOS) and Drops (Android, iOS) to help you learn a new language ahead of your travels. If you're pressed for time, rely on a translation app like Google translate (Android, iOS) – with local languages of Afrikaans, Zulu and Xhosa covered, you can translate text or use a short-synthesized voice message to communicate in over 50 languages.
Live like a local
If you're looking for activities, restaurants or other attractions, make use of apps such as Tripadvisor (iOS) and Eatout (Android, iOS), which make use of user ratings. Not only will you be able to see what's available in your area, you'll also be able to see what experience other travellers had.
To make the most of your holiday, download an app specific to your destination to give you ideas of attractions to visit while on holiday. For local tourists, make use of the South African Tourism (Android, iOS) as a great resource to find the best tourist attractions in South Africa.
And when you've finalised all your plans, put them together in an itinerary through Tripit (Android, iOS), which can sync across all your devices and turns your inbox into an organized itinerary of your flights, accommodation and activities.