Trade News
Five lesser known attractions to experience in Paris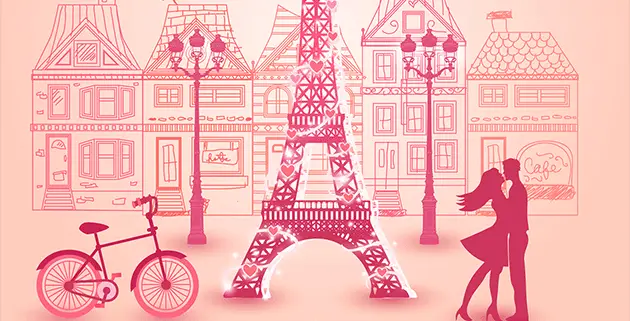 Paris is just one of those places that feature on almost everyone's dream destination list, simply because it's a city of magic, a place where delightful surprises await you around every corner. Where else in the world can you ride a bicycle merry-go-round from the late 19th century, or witness what love looks like in 311 different ways?
And while this splendidly energetic 'City of Lights' is better known for grand architecture and glamorous historical attractions, it's the lesser known attractions – many of which are hiding in plain sight – that you'll want to experience the next time you have the chance to walk the streets of Paris. Cathay Pacific shares just a handful of the many ways you can experience Paris the unconventional way.
Attend a city-wide street concert
Fête de la Musique (the festival of music) has taken place in Paris every year for the past 35 years, bringing the music lovers from around the city and across the globe to the streets of the vibrant city to celebrate music in its many forms. Time your trip from 21 June and you'll be able to catch a glimpse of some of the best local and international bands, solo singers, drummers and DJs live in various parts of the city. They play on pavements, in parks, in the streets and even in museums, inviting crowds to come through and enjoy a full day and night of free entertainment.
Explore the city's cinema scene
Paris is considered the birthplace of cinema, with the first known commercial film screening for the public taking place in 1895. It's no wonder, then, that Paris is home to over 100 movie theatres and cinemas, with around 300 films – from art-nouveau films to the latest blockbusters – running every week throughout the city. Le Champollion, or "Le Champo" as it's affectionately known, is an independent cinema located in Paris's Latin Quarter and more commonly frequented by the city's students. If you're in the mood for choice there's always the ever-popular Le Reflet Medicis, situated right next door to Le Champo which houses three different theatres each screening different types of films to suit a variety of cinematic tastes.
Watch ballroom dancers twirl about on a river bank
On warm summer evenings, hordes of people flock to the banks of Port Saint-Bernard, located in the stunning Jardin Tino Rossi which stretches along the River Seine, simply to dance the night away in the company of other like-minded Parisians. Find a partner and join in if you like – there's everything from ballroom to salsa and tango dancers in the crowd – or take a stroll along the Tino Rossi waterfront to see some of the incredible sculptures displayed in the open-air museum. Jardin Tino Rossi is open throughout the day and free to enter, so you can enjoy the vibrant mix of cultures whenever you like. You can even pack a picnic basket to enjoy along the banks of the River Seine.
Visit the Instagram-worthy Canal St Martin
Canal St Martin is undoubtedly one of the trendiest places to visit while you're in Paris during the summer months (June – August). The canal is a modern, eclectic centre of activity – the epicentre of modern Parisian culture – and has become the meeting place of the city's artsy crowd, with locals coming in their numbers to enjoy a long, lazy afternoon on its banks. Browse the array of boutiques and concept stores that line the two streets that run parallel to St Martin, many of which feature a variety of weird and wonderful items to take back home with you as a souvenir.
Learn to say 'I love you' 311 different ways
After all, it is called the city of love, why not visit the iconic wall with your special someone and take in all the love? Spanning an impressive 39 square metres, the I Love You Wall (Le Mur des je t'aime) in Paris' Jehan-Rictus Square was created by two artists as a rendezvous location for lovers and a lasting monument to eternal adoration. Covered in 612 lava tiles, the wall features the words "I love you" in 311 different languages, including all 192 languages of the United Nations, the perfect way to end a romantic getaway.
With so many incredible things to see and do in this beautiful city, why wouldn't you venture off the beaten path in search of spectacular, lesser-known experiences?
Find your own adventures in beautiful Paris (and escape the chilly South African winter months) in 2018 – book your connecting flight to Paris and a range of other exciting European destinations via the Hong Kong transiting hub with Cathay Pacific. Visit www.cathaypacific.com to find the best deals today and start living a #LifeWellTravelled.