Trade News
Leading Hospitality Players Adopt a Bluewater Pro Approach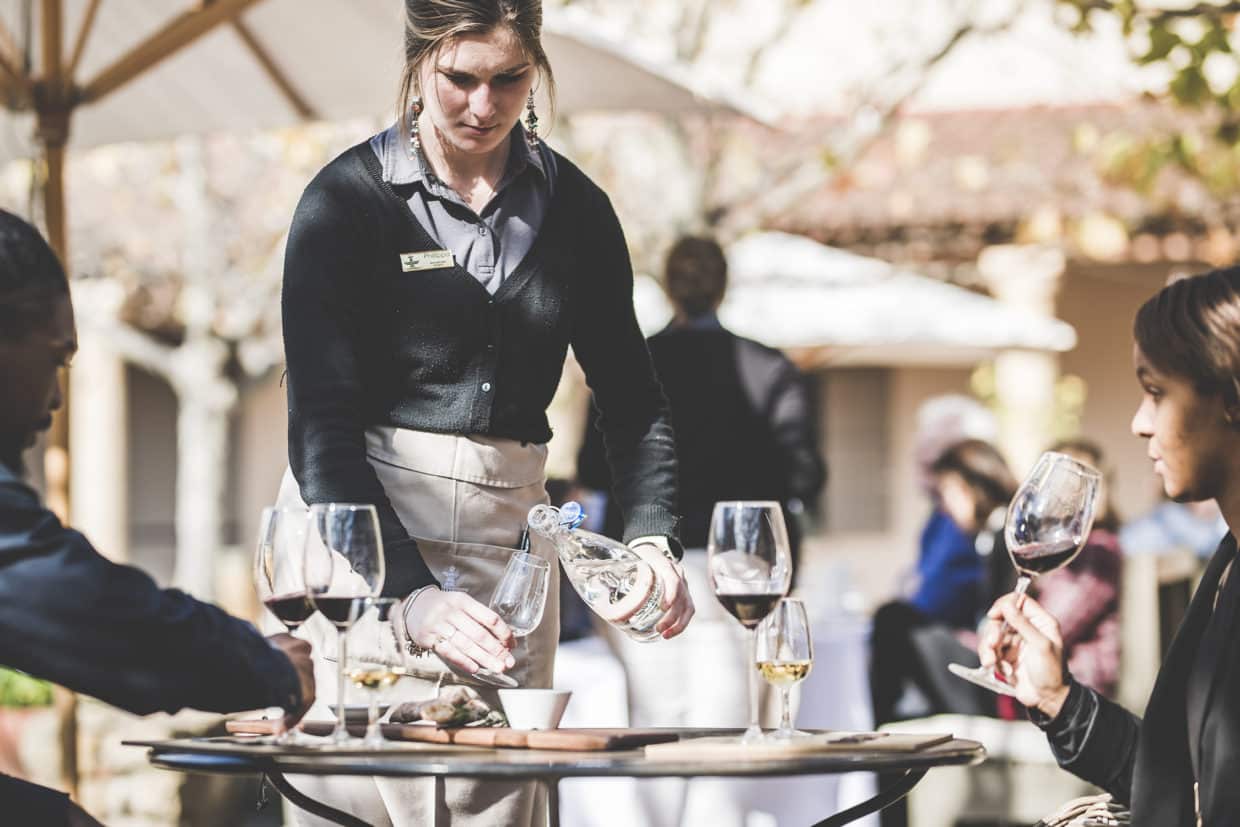 CAPE TOWN, 03 July 2019 – Leading names in the South African hospitality industry are enjoying the cost and sustainability benefits of one of the world's most advanced water purification technologies, utilising the Bluewater Pro water purification unit to produce their own brand sparkling and still mineral water, which they bottle themselves and serve to their guests.
The Bluewater Pro is a potential game-changer for the hospitality industry, as it can dramatically reduce water-related costs and an organisation's environmental impact, and both Waterford Wine Estate and Khaya Ndlovu Manor House have embraced the technology and what it represents for their establishments.
Lloyd Arnold, Brand Manager for Bluewater, describes how the system works: "The patented Bluewater SuperiorOsmosis™ technology is engineered into Bluewater's compact point-of-use Pro water purifier, which can be installed in any professional kitchen or catering service unit. The unit provides cleaner, healthier water and the chiller, remineraliser and carbonator means that our clients are able to produce commercial-level mineral water for their guests."
Marketing Manager at Khaya Ndlovu Shannon Rombi is delighted with the impact the Bluewater Pro has had at the prestigious Hoedspruit Manor House, where the Bluewater Pro provides still and sparkling water for guests. "We offer our guests complimentary water in their suites, and if they are in the restaurant area of the lodge they purchase bottles of water… and it is delicious. Our guests are even commenting on how good it tastes."
The Bluewater Pro enables the wine tasting room at world-famous Waterford Estate in Stellenbosch to provide still and sparkling water using its own reusable branded water bottles.
"Our discerning guests not only compliment us on the quality of our wines but also on the taste of our water. Sustainability is a key focus for us, with 50% of our farm dedicated to that cause. For us to find a solution that allowed us to use our own water, and allowed us to purify and bottle and then serve guests in recyclable glass, was an important decision," says Waterford Estate Head of Sales and Marketing Damien Joubert-Winn. 
Bluewater's own mission to reduce plastic motivates the development of these technologies, with the use of reusable glass bottles going a long way to reducing the need for single-use plastic. According to watercalculator.org: "it takes at least twice as much water to produce a plastic water bottle as the amount of water contained in the bottle." That's not even taking into account the harmful nature of plastic once it's disposed of.
The environmental benefits of using glass over plastic bottles are appreciated by guests at Khaya Ndlovu, Rombi says. "We have had our logo branded on our glass bottles, and we do all our own bottling and capping. Besides not polluting the earth with hundreds of plastic bottles per month, we are saving a huge cost on purchasing water. The new-look bottles are much better, and as the majority of our guests are European, initiatives like this go far in their eyes."
"We look forward to sharing our innovative water purification solutions with many more restaurants, guesthouses, hotels and wine tasting rooms across South Africa," says Arnold.
For Bluewater Pro enquiries contact Lloyd Arnold on lloyd@bluewatergroup.com or + 27 (0) 82 788 3741