Trade News
Marriott Unveils Members Only Experiences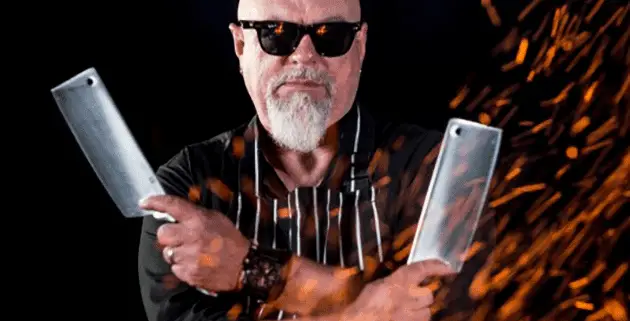 DUBAI, United Arab Emirates, 11 September 2018 – Stepping up its experiences game, Marriott International has added countless redemption opportunities for its loyalty members giving them the opportunity to bid their points in exchange for access like no other. Ranging from an experience of the style and glamour of the Milan Fashion Week to a braai master class in South Africa to an epicurean journey through mesmerizing Jordan, to romantic island getaways, these enthralling experiences provide members with enriching experiences that make travel more rewarding.
Some of the incredible experiences currently available include:
Glitz and Glamour of the Ramp
Fly to Milan with Etihad Airways to attend one of the most exclusive and glamorous events of the year: Milan Fashion Week and catch a glimpse of the newest designs from the biggest names in fashion. Experience includes round-trip business class tickets for two people from Abu Dhabi to Milan, passes to a Milan Fashion Week show and a five-night stay at the iconic Excelsior Hotel Gallia, a Luxury Collection Hotel, Milan. For more about this experience click here.
Master the Art of South African Braai with a Master Class
Indulge in an epic South African culinary experience and learn the art of making a delicious braai with a hands-on master class with celebrity Master Chef South Africa Judge Peter Goffe-Wood. Experience also includes a familiarization to authentic farm life at Irene Dairy and an ice cream making session together with a stay at the scenic African Pride Irene Country Lodge, Autograph Collection. For more about this experience click here.
Whether you are passionate about mixing music or your drinks, you can also indulge in DJ or mixology master classes with more Moments currently available in South Africa.
An Epicurean Journey through Jordan
Embark upon a captivating journey and be immersed in unforgettable epicurean moments during this three-day trip across mesmerizing Jordan. Join a group of journalists on a one-of-a-kind journey to the seaside escape of Al Manara, a Luxury Collection Hotel, Saraya Aqaba. Experience includes a pampering spa treatment and curated epicurean experiences as you immerse yourself in Jordan's rich cultural traditions, discover the stunning archaeological site of Petra and spend a night under the stars in a luxury tent in the Wadi Rum desert. For more about this experience click here. 
Romantic Island Getaways
If you are looking for a romantic getaway, the Indian Ocean Islands are offering some interesting Moments. Live exquisitely at the spectacular St. Regis Mauritius as you rekindle your romance with a pampering experience of the resort. The experience also includes a helicopter ride over the island with breathtaking views of Le Morne. Opt for a tranquil "7 Steps to Heaven" experience at The Westin Turtle Bay Mauritius which includes skydiving for two people. Alternatively, you can escape to Le Meridien Fisherman's Cove, Seychelles for a private dining experience at the famous and reclusive Anse Diri beach; you can also try snorkelling to explore the magical underwater marine life. The memories from either of the experiences promise to last for a lifetime.
To find out more visit SPG-Moments.Marriott.com
To sign up and be a part of Marriott International's Loyalty program which includes Marriott Rewards, The Ritz- Carlton Rewards and SPG visit Members.Marriott.com.