Trade News
New Age Conferencing Geared for the Future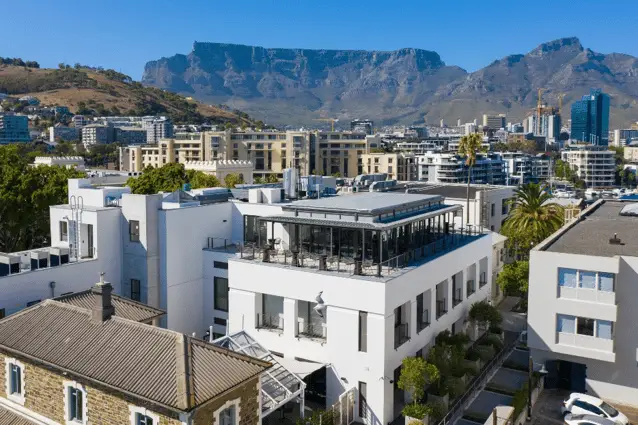 Cape Town, 05 March 2020 – Lying at the heart of the new, state-of-the-art Breakwater Conference Centre in the V&A Waterfront is a space that blends the latest academic research with the complex history of our nation. Located at the University of Cape Town's Graduate School of Business (GSB), the R100 million conference centre provides a multi-purpose venue to accommodate a wide range of local and international events.
The recently opened Breakwater Conference Centre stands on the former site of the Breakwater Prison, which was built to house British convicts working on the breakwater and became the first prison in South Africa to racially segregate black and white convicts. Once a place of oppression and suffering, the Breakwater Conference Centre in the V&A Waterfront now represents a space of learning, collaboration and a meeting place for great minds.
The multifunctional, four-level building offers flexible spaces and facilities for between 750 and 900 people, including a 250-seater auditorium. The auditorium has acoustic walls and ceiling, as well as back-of-house and kitchen facilities.
Ground and first-floor conference venues can each accommodate 150 delegates or can be converted into smaller venues. There is also a deli-café on the ground floor, and venues, meeting and breakaway rooms on these floors also have a kitchen and back-of-house facilities for seamless catering during events.
And for the perfect place to unwind after a successful event there is a bar and venue on the top floor which opens onto a wrap-around terrace with views of the Cape Town Stadium, Zeitz Museum of Contemporary Art Africa (MOCAA), and Table Mountain.
The development boasts a Green Star 4-star rating by the Green Building Council of South Africa. Some of the sustainability features include a building management system to actively control the effectiveness of building services, LED lighting, metered taps, waterless urinals, grey-water treatment, motion-sensor activated lighting and the supply of quality external air.
The building is flooded with natural light through expansive glass windows, and a structural steel staircase forms a central feature throughout the building. Some of the building's original material has been salvaged and refurbished, such as the 130-year-old steel trusses which form an outdoor breakout space.
"This renewed space offers not only a glimpse into Cape Town's past but also a view of the future that can be created through thought leadership and innovation. The conference centre creates a home for the world's future leaders to create a new world, in a space that provides homage to the history that has shaped our nation," says Danny Bryer, Area Director, Sales and Marketing, Protea Hotels by Marriott, Marriott International, Middle East and Africa.
To book your next event at this multi-purpose venue contact reserve@bwl.co.za