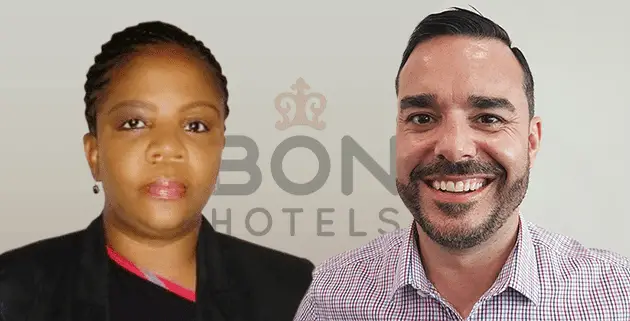 Cape Town, 19 February 2019 – Thobile Shange and Shaun Boyd have been appointed to new potions at BON Hotels.   
Thobile has been appointed Sales Executive for BON Hotels based in KZN to oversee market growth, market penetration and development of the brand in the region, while Shaun, who is based in Cape Town, moves up to Sales Executive position for the STO Market to oversee market growth and brand development in the sector.   
From his first position as a receptionist, Shaun's go-getter attitude ensured a rapid trajectory through the ranks – his vast experience and successes in the hospitality space bear testament to that.
He is confident yet respectful in his approach to clients, ever aware of the potential value they can bring to the business. 
Shaun is a team player, extremely self-motivated and ever up for a challenge – coupled with his personable nature and innovative approach to sales and the many good relationships he has built in the industry, this makes him an excellent candidate for the position.
Thobile has a Diploma in Travel & Tourism and an innate passion, dedication and enthusiasm for the hospitality industry. She brings a commitment to her work that is engaging and inspiring.  Having started her career as a travel agent, she states that moving into sales was a turning point in her life as if a light went on!  
She believes that everyone should make the world their University, to make a serious commitment never to stop learning, and that success is measured by how much work and energy you put