Trade News
New Manager at Cape Grace's Bascule Bar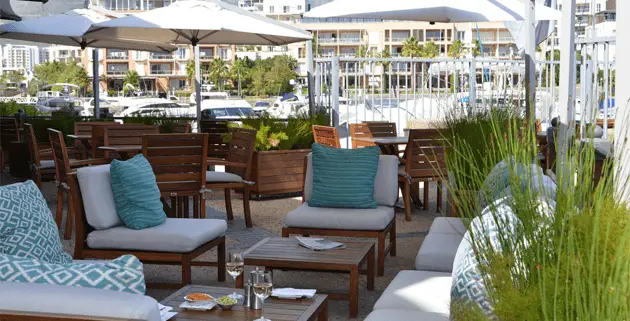 Victor Kirkbride has been appointed Manager and Whisky connoisseur at Cape Grace's iconic Bascule Bar.
Victor has made his mark in the hospitality industry for the past fourteen years, managing a variety of restaurants and bars, including Baraza Cocktail Bar, Tank Restaurant, Tourvest and Alba Lounge and more recently, aboard the Seabourn Cruise Liner.
We took a few moments to catch up with Victor:
Where do you see Bascule Bar in the next two years?
I intend to ensure Bascule retains its position as one of the top bars in Cape Town, offering local and international guests excellent service and a gratifying atmosphere. I would also like to introduce new guests to our wide array of whiskies and our regulars, a new and enticing whisky experience.
In your new role, what do you intend to focus on in 2015?
I will be focusing on enhancing our guest experiences. I want to ensure that every person that enters Bascule is provided with excellent service and a unique selection of beverages to choose from.
What is your favourite alcoholic beverage and why?
Whilst I enjoy a wide variety of beverages, I have really come to appreciate an ice cold Weiss beer at the end of the day. Its delightfully smooth texture and wholesome flavour acts as the perfect sundowner! Later in the evening, I'm more inclined to enjoy whiskies with smoky overtones.
What is your favourite past time?
I have developed a passion and enthusiasm for classic cars. Now that I am settling down in Cape Town, I look forward to pursuing a restoration project of my own. I can't wait to put the finishing touches on my current classic− a Mercedes 1971 280 S.
For more information, visit www.capegrace.com.
About the Cape Grace: Cape Grace has held pride of place on its own quay in the Victoria and Alfred Waterfront all whilst maintaining its reputation for ultimate style and luxury. The spaciousness of the rooms, the diversity of amenities and unsurpassed service, have all ensured Cape Grace is the ultimate Cape Town destination.
Superb Cape Cosmopolitan Cuisine in Signal Restaurant and Afternoon Tea in the Library is a firm favourite amongst guests and locals. Bascule Whisky, Wine and Cocktail Bar play home to one of the largest whisky collections in the Southern Hemisphere. Find solace with African inspired treatments in the world-class Spa at Cape Grace.