Trade News
Revenant Red breathes new life into a South African classic wine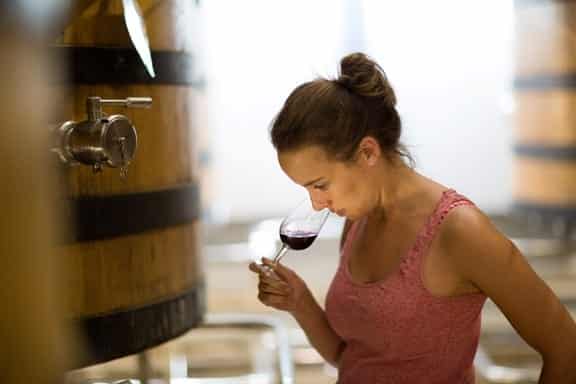 Many of the great, long-lived Stellenbosch Cabernet Sauvignon wines of the 1950s, 60s and 70s conspired over a secret ingredient. Cinsault was hidden within the wines without mention on the label, lending elegance and perfume to these Cape classics.
Sadly, this fine and the most regal of reds was later dethroned by more bombastic, yet unworthy usurpers – until now. The Revenant Red celebrates the glorious rebirth of a South African classic. Unfurling an abundance of vibrant red fruit in the glass such as red berries and blueberries, the wine shows hints of perfume and dark chocolate.
It is gentle and elegant on the palate, reflecting infinite balance to the very end of its long finish. Revenant gets his name from the term describing one returned from death or a long absence.
"The red variety for which Stellenbosch is famous for is Cabernet Sauvignon. What most people don't know though, is that Cinsault used to play a major role in many well-known South African Cabernet Sauvignon-based red blends," says winemaker Nadia Barnard-Langenegger. "These elegant wines inspired us to create our revitalised rendition of a quality blend of Cabernet Sauvignon and Cinsault."
This inaugural vintage of Revenant Red was produced for False Bay Vineyards at Waterkloof. It was preceded by a white blend of Sauvignon and Chenin Blanc and a wine with a special link to False Bay Vineyards, being the very same blend as the first white wine made by owner Paul Boutinot in France back in 1984.
It was made in the traditional way, hallmarked by spontaneous fermentation and minimal intervention. Since then, whether making wine in France or South Africa, Paul's winemaking philosophy never wavered, with tradition upheld. It endured as Paul's path led to South Africa where in 1994 he founded False Bay Vineyards and later in 2004, his biodynamic vineyard Waterkloof.
Revenant White celebrated the glorious rebirth of a lost soul (Sauvignon and Chenin Blanc is now rarely blended in France) in new lands, whilst Revenant Red heralds the return of a long-lost Western Cape classic.
The Western Cape of South Africa, a wondrous place with over 350 years of winemaking history, whose traditions are now being rediscovered: Young winemakers returning to the old ways. A renaissance and recognition of the importance of naturally balanced grapes; of minimal intervention winemaking; of old wood, concrete tanks and the beauty of the blend. Revenant encapsulates this rebirth of tradition and the spirit of 'new wave' South African wine.