Trade News
Sanbona introduces Family Getaway Experience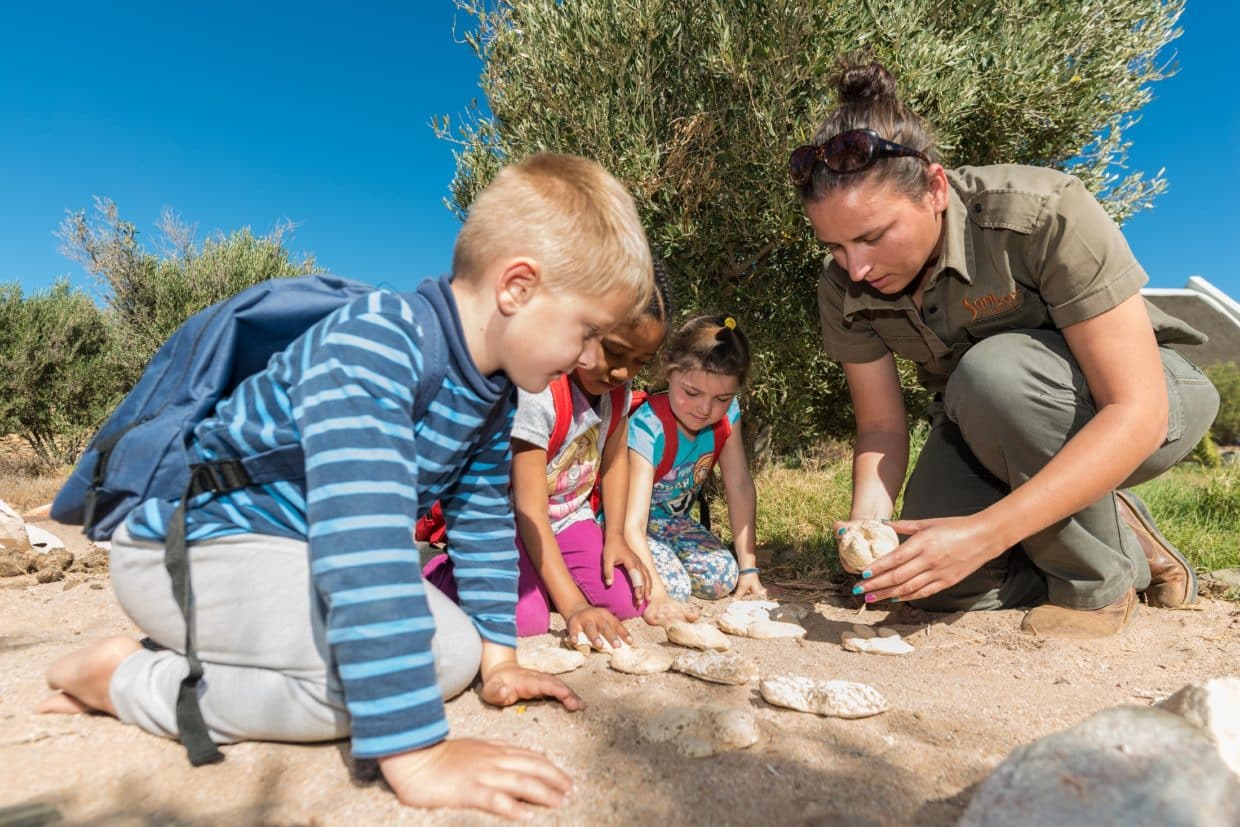 Sanbona Wildlife Reserve has introduced a Family Getaway Experience at Gondwana Family Lodge which is available during the South African school holiday period until 20 December 2019.
Sanbona is situated close to Montagu in the heart of the Little Karoo, a three-hour scenic drive from Cape Town along Route 62 and offers an authentic safari experience for the whole family in a malaria-free area.  
The Family Getaway Experience provides the perfect opportunity to disconnect from a busy city lifestyle and enjoy their quality time together. It is open to families with children of all ages and includes the Sanbona Kids on Safari programme, with exciting activities such as an evening scorpion hunt and storytelling inspired by African folk tales around the fire with a marshmallow braai.
A family picnic is included in addition to twice-daily game drives, and for children under four years who may not be accommodated on the game drives, complimentary childminding is offered in the kiddies play area during game drive hours, allowing parents with young children some quality time together. Guided wilderness walks are also on offer for adults and children older than 16 years to explore some of the vast reserve, which is home to the Big 5.
Gondwana Family Lodge recently had a total facelift to the 12 suites, as well as the main lodge dining and lounge areas. Offering a family-safari in style, each suite comes with a comfortable sleeper couch to accommodate one child, whilst inter-leading rooms are available for larger families. There is a kids' TV lounge, as well as safe indoor and outdoor play areas with a child-friendly swimming pool.  Delicious, wholesome farm-style cuisine is offered, including child-friendly options.
The Sanbona Kids on Safari programme has been designed to stimulate and inspire the eco-warriors of the future. Families are invited to enjoy the wonders that nature has to offer with exciting educational and recreational wildlife experiences to guarantee an unforgettable safari, even for the little ones.
Welcome Packs include the Sanbona Activity Book filled with interactive activities to teach children in a fun way about the wildlife at Sanbona.  The skull garden and interpretive trail take children of all ages through the gardens to learn about important plants and animals on the reserve. Other activities include arts and crafts, puzzles, board games, educational children's books, documentary DVD's on various conservation topics and animals, as well as entertaining animation movies.
For more information visit Sanbona Wildlife Reserve and Gondwana Family Lodge.