Trade News
Take a Walk on the Wildside with Bouchard Finlayson Nature Walks & Wine in the Valley that is "Heaven on Earth"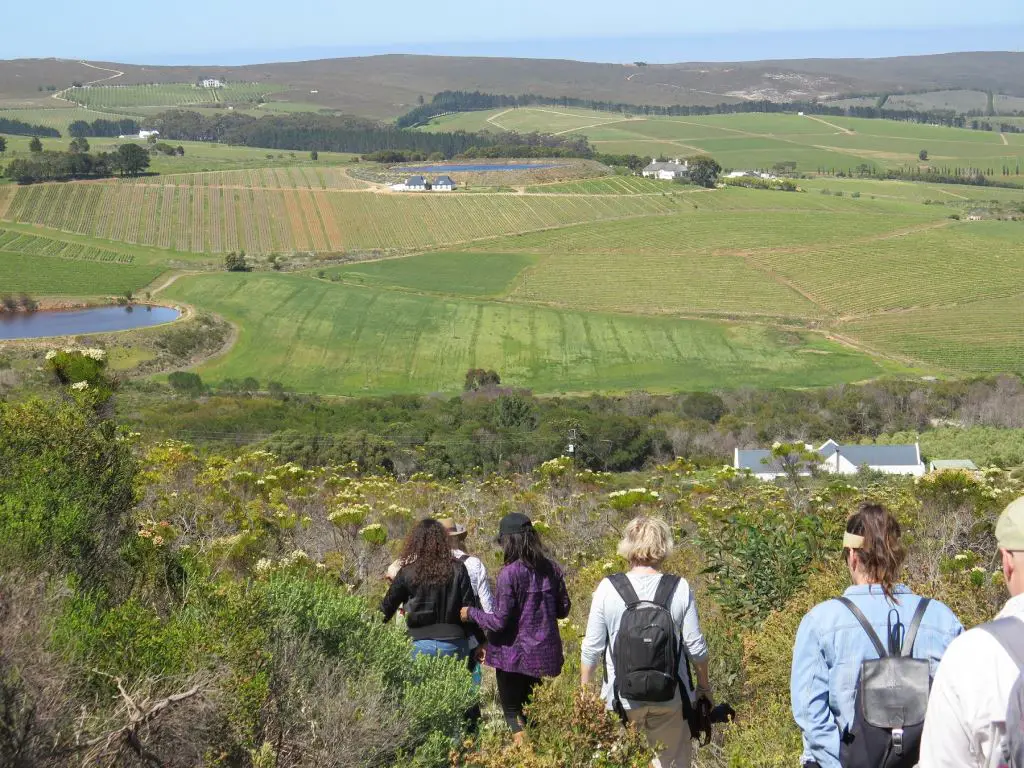 Bouchard Finlayson is gearing up for the summer festive season with a range of experiences on offer to guests visiting the wine estate outside Hermanus. Activities include Guided Nature Walks led by the legendary Frank Woodvine, Bouchard Finlayson's resident amateur botanist.
As a WWF (World Wide Fund for Nature) Conservation Champion, Bouchard Finlayson is known not only for its award-winning wines, but also for its focus on conservation and sustainability. In line with this eco-friendly ethos, more than 100 hectares of fynbos is protected within the magnificent Hemel-en-Aarde Valley estate. Guided walks offer guests the opportunity to explore the natural beauty of Bouchard Finlayson and to learn more about the rich Cape Floral Kingdom, including some of the 330 plant species that have been identified on the estate.
A choice of three different Walking Trails are offered, ranging from 45 minutes to two and a half hours. Guided walks are subject to availability and require booking at least seven days in advance. The nature trails are also available to hikers to use free of charge, after they have collected maps and signed indemnity forms at the cellar door.
After an invigorating walk, guests may return to the tasting room where Bouchard Finlayson's range of wines is available for tasting. Cellar tours are also available by prior reservation. Delicious Deli Platters can be pre-ordered to be enjoyed on the terrace overlooking the vineyards, or in the atmospheric cellar in cooler weather. Bouchard Finlayson welcomes families with children too and snack boxes are available for children, in addition to colouring-in pages and wax crayons. There are rolling lawns for children to run around and kick a ball, while the fountain in the courtyard with koi carp fish is guaranteed to entertain the little ones for hours on end while adults enjoy wine tasting.
Wine tastings are offered showcasing the latest vintages, ranging from the ultimate summer wines: white blend Blanc de Mer 2018; Sauvignon Blanc 2018 and Reserve Sauvignon Blanc 2017, to the Chardonnays that Bouchard Finlayson is famous for: Sans Barrique Chardonnay 2018; Kaaimansgat/Crocodile's Lair Chardonnay 2017 and Missionvale Chardonnay 2017. Red wines include Bouchard Finlayson's famed red blend, the Hannibal 2017 and the 2018 Galpin Peak Pinot Noir, the estate's award-winning flagship red wine – first created by Peter Finlayson, the founder of Bouchard Finlayson who is also widely known as the pioneer of Pinot Noir in South Africa.