Trade News
Thomas Cook Collapse: Impact on Africa Tourism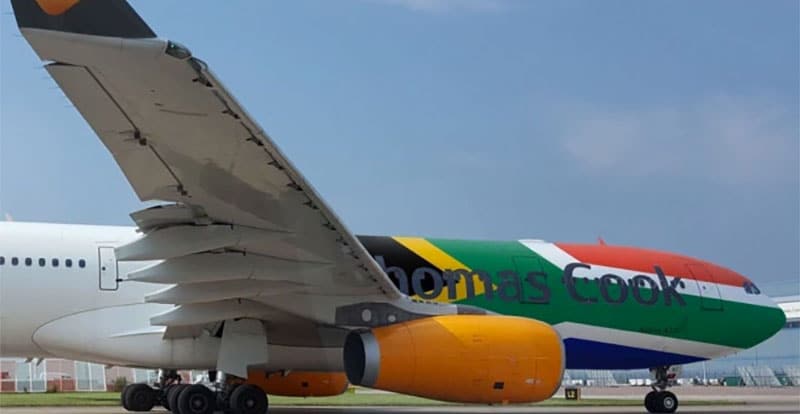 Cape Town, 24 September 2019 – The collapse of Thomas Cook Group Plc in the early hours of Monday 23rd September sent shockwaves across the global travel industry after all of its flights and bookings were cancelled with immediate effect. The collapse of the company left 150,000 UK tourists stranded at 53 destinations in 17 countries and has affected over 20,000 jobs worldwide.
The UK Civil Aviation Authority (CAA) has pledged to bring every affected British holidaymaker back home within two weeks, free of charge, between 23 September 2019 and 6 October 2019. More information can be found on the CAA website.
As the company that invented the package holiday, Thomas Cook was one of the truly iconic tourism brands with a 178-year history having been launched in 1841. Being the first tour operator to take British travellers on escorted visits to Europe in 1855, to the United States in 1866 and on around-the-world trips in 1872, the company was also a pioneer in introducing "circular notes" – products that would later become traveller's cheques.
Impact on Africa
Tourists
According to Oliver Smith, digital travel editor at The Telegraph, the vast majority of stuck Thomas Cook customers are holidaying in Greece, Spain and Turkey. In Africa, the countries of Egypt and Tunisia are shown in the infographic map below, where 1,540 travellers are affected in Egypt and 1,100 in Tunisia.
Destinations where Thomas Cook passengers are stranded:
In Tunisia, the TAP news agency reported that some Thomas Cook tourists in Hammamet were locked into a hotel and were "being held hostage" as hotel staff demanded they pay extra. The tourism minister intervened and the government said the situation was resolved amicably.
In the rest of Africa, particularly in the East and southern Africa regions, tourists will also have been affected, although the numbers and the economic impact of cancellations resulting from the Thomas Cooke collapse on these countries inbound receipts are unknown at this stage.
Hotels
Thomas Cook's collapse is also a blow to the many companies in resort areas that have long relied on it for business, including some 3,150 hotels. Although Thomas Cook Hotels & Resorts, also known as Thomas Cook Hotel Investments, operated several hotels in Africa including Sentido Hotels, ReunConnect Resorts, and Smartline Hotels, it is unknown how the collapse will affect these brands, as many were operated under franchise agreements.
Market
According to the market research provider, Euromonitor International, Thomas Cook was the third-largest travel intermediaries brand in Western Europe, with a share of 5.9% in 2019 and 16% of the UK market.
"One company's demise is another's opportunity," said Euromonitor's travel research manager, Caroline Bremner. "TUI and Jet2 Holidays will be eyeing up the gap left by Thomas Cook's demise. There is also much opportunity for the leading online travel agents, Booking.com and Expedia to ramp up their package offers. We may even see Amazon re-enter the market with its budget flight booking site that it recently launched in India. One thing is for sure, the collapse of Thomas Cook leaves a big hole in the travel industry landscape."
Appeal
Cuthbert Ncube, chairman of the African Tourism Board (ATB) released the following statement from the NGO's headquarters in Pretoria: "We appeal to tourism companies, hotels, safari lodges, airlines, and cruise lines to do their best and help guests that booked and paid for a holiday with Thomas Cook and related companies.
"Companies going an extra step to make Thomas Cook guests feel welcome and appreciated during this uncertain time will pay off in the medium and long term. Such efforts by African hosts will help our tourism industry and will fulfil our goal to make Africa one big destination," said Ncube.