Trade News
Thornybush Announces New Chief Executive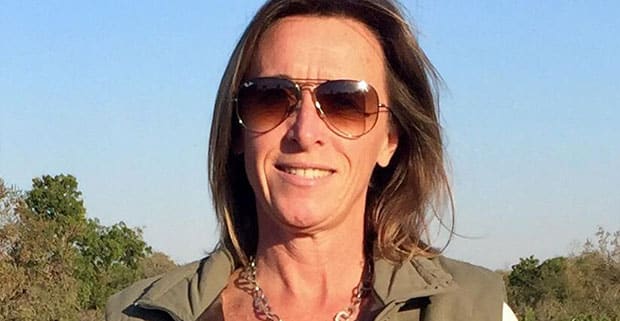 Joanne Dickson has been appointed as the new Chief Executive of Thornybush Collection as of July 1st 2019.  
Joanne takes over the reins from Nic Griffin who has held the position for the last 11 years.  Nic, at the ripe age of 73, will continue to be involved in the business as the custodian of the longstanding relationships across the Thornybush Collection with trade partners and suppliers. 
"We thank Nic for the amazing legacy he has built within Thornybush and it has been a great privilege to work with him.  We are thrilled that he will not be leaving us entirely and look forward to working with him in his new capacity" says Andy Payne, Chairman, Thornybush Collection. 
Joanne joins the team with a wealth of knowledge and over 25 years experience within the travel industry, most recently as Managing Director and CEO of Go2Africa until 2015.  Following 4 years overseas – the last 6 months spent working as a volunteer teacher at  www.baliwise.org hospitality foundation in Bali – Joanne has now returned to South Africa and the safari industry.
"I am delighted to be joining the Thornybush Collection; it is a respected brand and has a great team. I aim to apply my skills in further enhancing the unique customer experience already being offered throughout the Thornybush Collection, as well as bringing out the 'magic' of the team and developing the business in order to continue to meet the needs of our guests and trade partners in the years ahead. I am passionate about working with and giving back to the local communities, so I am excited to participate in the amazing projects that are in existence currently," adds Joanne. 
The Thornybush Collection consists of 12 luxury lodges including their newest offering, Saseka Tented Camp, a luxury tented safari experience with innovative design. All the lodges, bar Simbambili Game Lodge, are set within the 14 000 hectare Thornybush Private Nature Reserve, which now forms part of the Greater Kruger National Park Conservation Area since the dropping of the fences that border the Timbavati Reserve and Thornybush.