Travel
Places to Visit in Three Days in Cappadocia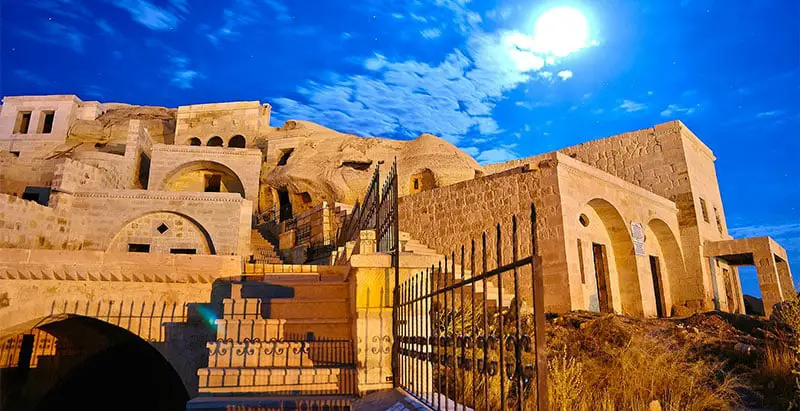 The historical region of Cappadocia, Turkey, is one of those destinations that instil a feeling of having arrived on another planet. This is probably due to its inland location and high altitude (over 1000m). Cappadocia has a continental climate, with hot dry summers and cold snowy winters but is better known for its amazing rock formations and historical monuments.
Of course, there is a long list of places that could be explored, but what if you just have a few days on your hands. Well, here is a list of places that you could visit in just 3 days.  You can easily book Cappadocia tour packages online from various websites.
Uchisar
The very first place you should visit during your 3-day trip to Cappadocia is Uchisar. Located in the province of Nevşehir, Uchisar is dominated by the 60-metre high castle-mountain and is the highest point. When you reach the top of this massif, you'll have panoramic views of the surrounding terrain. Along with its height, Uchisar is known for its cave homes, many of which are deserted although the Turks have begun to transform the painted cliff houses into tourist lodgings. There is a perfect blend of traditional past and modern present and it is so intense it's almost palpable.
Love Valley
Love Valley is better known for its hiking trails due to its serene beauty. The name is rather appropriate if one considers the weather-hewn sandstone monoliths as being phallic symbols. With a good sense of humour and hiking boots, you too can stroll through the underpants of this Turkish countryside. And best of all, access to this site is free, which is a rarity in Turkey.
Hot Air Ballooning
Undoubtedly, the best way to see the beauty of historic Cappadocia is from the sky! We have not come across anyone yet who hasn't felt excited after watching the above video clip. If you only have time to do one thing here, it has to be hot air ballooning. The birds-eye view excursions only happen in the early mornings, so you'll have to wake up at 5:30 to avoid missing the hot air balloon basket-ride. You'll ascend to a height of 300 meters, although the ride at that height doesn't last long, after which you'll descend back in love valley. This is definitely a once in a lifetime experience and one that should not be missed at any cost.
Wining & Dining
As with any travel destination, sight, sound and smell form only part of the sensory experience. To fully immerse your senses, you have to explore the food and drink as well. And for food that is local, yet classic, then we recommend the Old Greek House restaurant, which is nestled in the village of Mustafapasa in the heart of Cappadocia. This quaint hotel is owned by the Ozturk family and the famous dishes are all prepared by the owners' wife Emine.
All these places are breathtakingly beautiful. If you are visiting Cappadocia for the first time, add them to your 3-day itinerary.