Travel
Popular Travel Destinations in Africa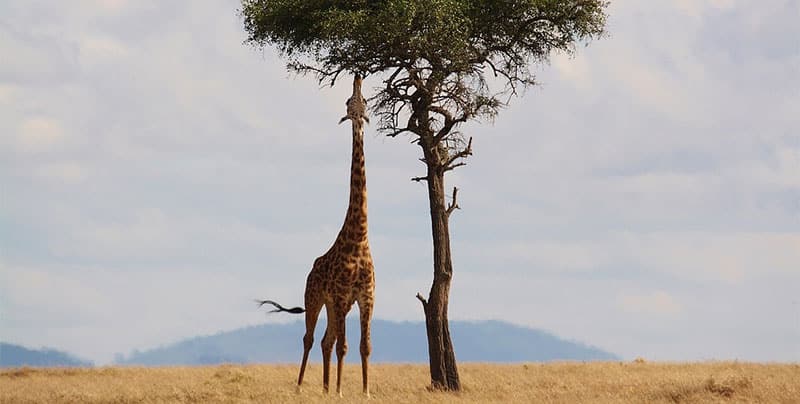 As the second biggest continent in the world, Africa is renowned for its wildlife and expansive landscapes. This is a continent that mesmerizes visitors with images of crystalline waters, vast grasslands, exotic fauna and flora, white-sand beaches, and majestic mountain ranges. Activity choices are wide and varied, from adventure excursions to beach getaways, bush safaris, city excursions, and everything in-between. Taking into account the size and diversity of the Mother Continent, tourists often find it hard to identify the top destinations for their bucket-list. With this in mind, let's take a look at the most popular travel destinations in Africa.
According to the UNWTO, Africa received 63 million tourists in 2017 with North Africa taking a 34.6% share and the Subsaharan Africa region 65.4%.
South Africa
South Africa attracted the second largest percentage of international tourists to Africa at 16.6% in 2017 or 10,285 million tourists. The latest figures show an increase of 2.7% for the first five months of 2018 compared to the first five months of the previous year.
When people hear of South Africa, the first thing that springs to mind is Nelson Mandela. Even though Mandela might be one of the most iconic things about Africa's largest economy, there are a lot more reasons to include this country in your bucket list. International travellers often rank South Africa as one of the top travel destinations for its rich culture and heritage, its abundance of wildlife parks, beach fronts, and warm climate. Table Mountain, the V&A Waterfront, Cape Winelands, and the Kruger National Park top the attractions you will get to tick off your bucket-list while in South Africa.
Morocco
Morocco in North Africa had an 18.1 per cent share of international tourists to Africa in 2017 with 11,369 million tourists.
Famously known as the "Red City," Marrakech is nothing short of a magical place that is home to palaces, gardens, markets, and magnificent mosques. With a Morocco itinerary on your calendar, you can easily eat up your day as you mesmerize about the historic Medina, snaking alleyways, and the intimate courtyards. If all you want is some inner peace, you can pay a visit to the city's landmark mosques or marvel at the tranquillity of Jardin Majorelle.
Seychelles
The Seychelles islands form a part of the Subsaharan Africa region and had a 0.4 per cent share of international tourists to Africa in 2017 with 350 million tourists.
Seychelles is the epitome of paradise on earth. This quintessential chain of Indian Ocean islands will treat you to its magnificent marine reserves, tropical islands, and stunning beauty. All year round, Seychelles is home to plenty of sunshine and warm weather. If you're looking for spontaneous adventure, Seychelles is probably the preferable destination. As you sightsee this little slice of nirvana, you will always find something to keep you busy, be it the beaches, mountain trails, botanical gardens, or museums.
Mauritius
Continuing along the Indian Ocean off the coast of East Africa, Mauritius had a 2.1 per cent share of international tourists to Africa in 2017 with 1.352 million tourists.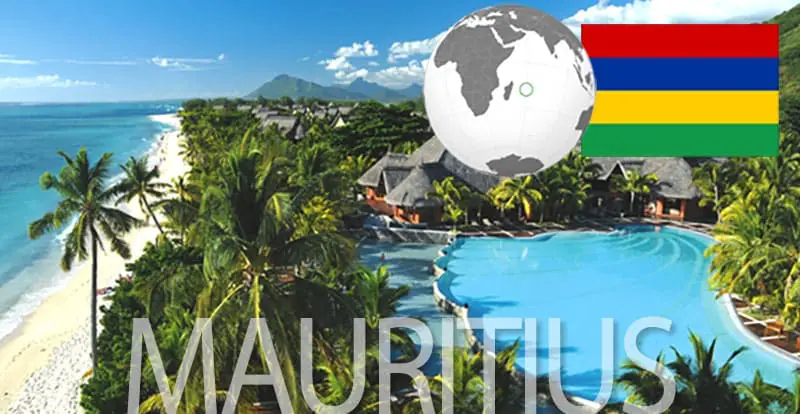 While in Mauritius, you will get the rare opportunity to pursue hiking trails, bathe in the sun, or explore the diverse landmarks. This African island has the right attractions where you will get to have a relaxing vacation and a pulsating experience. If dancing is your cup of tea, you can partake in the country's famous Sega dance.
Kenya
East Africa's Kenya had a 2.2 per cent share of international tourists to Africa in 2017 with 1.364 million tourists.
As the biggest East African economy, Kenya has gained a reputation for its stunning lakes, tropical islands, national parks, and beautiful beaches. When talking about African destinations that run the gamut of breathtaking attractions, Kenya is top among them. The country's pleasant tropical climate makes it possible for tourists to partake in all kinds of thrills and adventures. The Maasai Mara National Reserve will treat you to the biggest wildebeest migration. In essence, a trip to Kenya will give you an all-round experience
Africa is a continent that is thriving due to its being home to such breathtaking tourism destinations. The biodiversity of this continent is certainly a sight to behold. As Africa continues to attract high numbers of tourists, do not be left out of this craze. If you're thinking of your next summer trip destination, Africa is the place to be.
Read more on this topic: