Travel
The Best Way to Find Car Rental Services in Los Angeles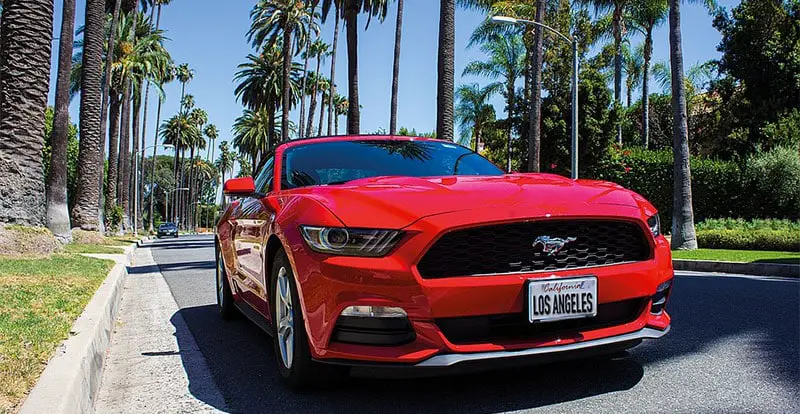 Exploring the Southern California city of Los Angeles is best done as a self-drive road trip. Depending on your budget, you can cruise the Hollywood Boulevard in a Ford Mustang convertible, show your tough side in an F150 pick-up truck, or be frugal by renting an economy budget car. However, car rental prices vary greatly, so to ensure that your road trip is going to be convenient and easy, here's the best way to find car rental services in Los Angeles.
Car rentals in Los Angeles give you the following advantages:
You have a wide choice of rental suppliers, car types, and budget deals;
You have freedom of movement and don't need to adjust your time and plans according to the availability of public transportation;
You can avoid paying expensive metered taxi fares and tips.
There are so many advantages to renting a car that it's no wonder that so many travellers prefer road-tripping this way. The main thing, though, is to find the best car rental companies and options.
Where to Look for Car Rental Options?
If you're going on vacation, you'll want everything to be as easy as possible, including car rental. That's why online search aggregators exist. All you need to do is find a reliable resource and enter your preferences.
Usually, this entails selecting the pickup and return locations, and the date when you want to collect the car. Usually, there's a range of options, like price range, suppliers, equipment, transmission, and the like, that you'll need to select. All this information is needed to provide you with the best car rental deals, so be patient. The search results will be worth it.
Then, if you have any promo codes, don't hesitate to use them. Considering car rental rates, promo codes can save significant amounts of money.
If English is not your home language, that's fine. The majority of reliable companies online translate their services, at least in the most widespread languages. However, if you know at least some English, that would be an advantage, and not only while booking a car in Los Angeles.
Then, there's full coverage. In some cases, basic insurance is included in the car rental price. In others, you need to pay for it additionally. This means that full coverage is mostly not included and isn't mandatory. If you want to cover yourself for all risks, you can request it additionally on the website.
Convenient, isn't it? As a final tip, pay attention to any limitations that may be noted. For example, if you are older than the maximum indicated age, that would be a problem, so, check those limitations to ensure that you get the best car at the best price, and without limitations.