Trade News
2019 Chenin Reflects Artisanal Wine Passion
Bot River, 25 February 2020 – The latest vintage of Luddite Wines' Chenin has just been bottled and, as has become a tradition with this popular white, is ever so briefly now up for grabs. Just 1 130 bottles have emanated from the celebrated, family-owned winery of Niels and Penny Verburg.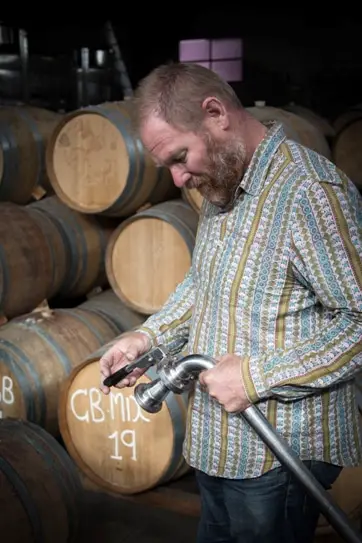 Luddite is among the stars of Bot River, a region known for its fierce independence and jovial informality. Its winemaking though is serious business. "The Chenin is an outlet for the geek in Niels," says Penny. "It allows him to remember himself as a stamp collector – precise and patient but allowing the wine to speak for itself."
The Luddite Chenin 2019 has a rich hue reminiscent of gold-coloured straw. Aromas speak of spice, some roasted almonds and star anise, later opening to hints of white peach. The palate has a refreshing, slightly saline character with nuttiness. Then, notes of pear, spice and cinnamon show themselves. The finish is long and lean, trailing to hints of peach.
In line with the philosophy of "hands-off winemaking", the process is kept simple. The Chenin blanc grapes hail from a single vineyard tended by Penny, who prunes and suckers alone. "My happy space," she quips, "Prepped by my hands alone and shared with nature, including the pesky birds!" Come harvest, the grapes are crushed, de-stalked and given time to ferment naturally, on the skins in open tanks."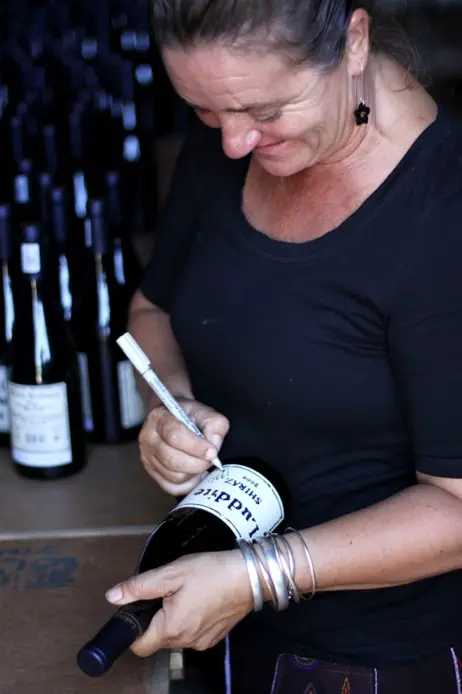 "We press directly to barrel with as much sediment as possible," says Niels. "This allows the wine to fill out and adds texture."
The Luddite Chenin 2019 was born from a block initially intended to supply the house. "It was a Christmas present to ourselves; to have unlimited white wine coming straight from the cellar under the house into the kitchen," Penny says. "The first bottle was 2012 and it was so yummy, it sold out and never made it to my kitchen."
Ever since then, each vintage has sold out on release. The Luddite Chenin is the only white, single variety of wine made at Luddite. Also in the portfolio is the legendary Luddite Shiraz, and two blends under the Saboteur label.
Luddite Wines is open for tastings on weekdays from 09h00 to 16h00 and by appointment on weekends. Contact the farm on 028 284 9308 or send an email to [email protected]. For more information, visit www.luddite.co.za or follow them on social media: ludditewines (Facebook) and luddite_wines (Instagram).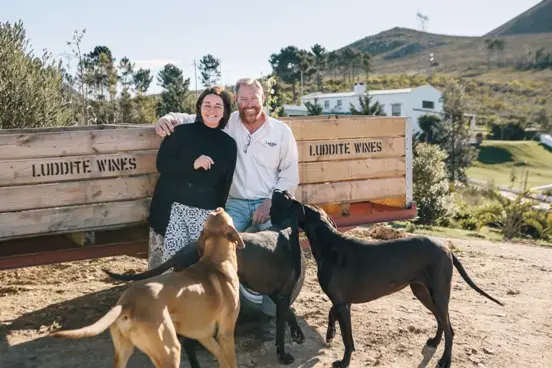 The Luddite farm is located along the Van der Stel Pass road, 1,5km from Bot River.