Munich Magic: Exploring Bavaria's Heart and Soul
Munich, the capital of Bavaria, is a city that effortlessly combines rich history, vibrant culture, and modern sophistication. Nestled in the heart of Germany, Munich is renowned for its world-class museums, historic architecture, and, of course, its lively beer gardens. Join us on a journey through this enchanting city as we uncover the magic that makes Munich a must-visit destination.
Whether you're considering Munich vacation packages or seeking a comprehensive Munich travel guide, this article will help you make the most of your Bavarian adventure.
Day 1: Discovering Munich's Historic Heritage
Morning: Marienplatz and the Glockenspiel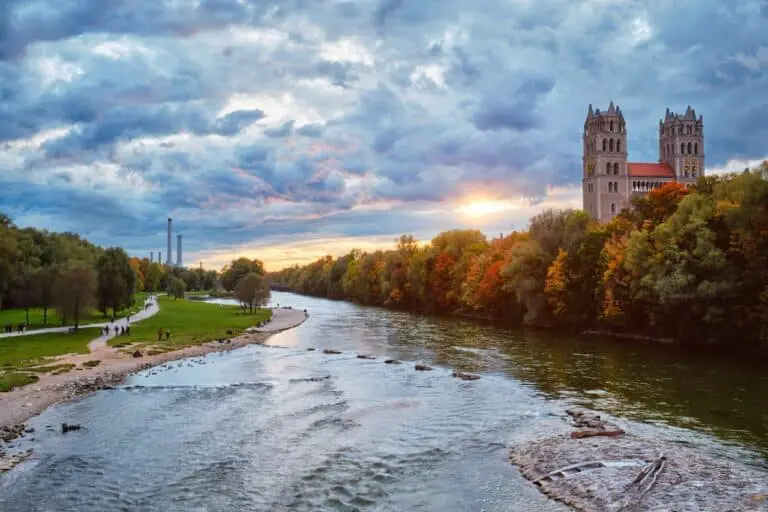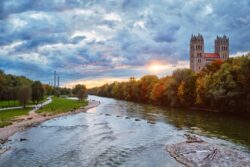 Your Munich adventure begins at Marienplatz, the city's central square. Admire the grandeur of the New Town Hall (Neues Rathaus) and its famous Glockenspiel, which comes to life with mechanical figurines every day at 11:00 AM and 12:00 PM. Climb the tower for panoramic views of the city.
Afternoon: Residenz Palace and the Hofgarten
Explore the opulent Residenz Palace, once the royal palace of the Wittelsbach dynasty. The palace houses various museums and beautiful gardens. Stroll through the nearby Hofgarten, a serene oasis in the heart of the city.
Evening: Traditional Bavarian Dinner
Complete your day with a traditional Bavarian dinner at a local beer hall or tavern. Savour classic dishes like Wiener Schnitzel, Sauerbraten, and Brezn (pretzels) while enjoying live folk music.
Day 2: Munich's Cultural Gems
Morning: Kunstareal (Art District)
Spend your morning exploring the Kunstareal, Munich's art district. Visit world-class museums like the Alte Pinakothek, the Neue Pinakothek, and the Pinakothek der Moderne to admire masterpieces from various eras.
Afternoon: Nymphenburg Palace and Park
Venture to the Nymphenburg Palace, a magnificent Baroque palace surrounded by sprawling gardens and scenic canals. Explore the opulent rooms and take a leisurely stroll in the park.
Evening: The English Garden and Beer Gardens
Visit the expansive English Garden for a relaxing evening. Don't miss the chance to witness surfers riding the artificial wave at the Eisbach. Later, head to one of Munich's famous beer gardens like the Chinesischer Turm for a refreshing beer and traditional Bavarian snacks.
Day 3: Munich's Modern Charms
Begin your day with a visit to BMW Welt and the adjacent BMW Museum. Explore the world of Bavarian engineering and innovation, and even take a guided factory tour if available.
Afternoon: Olympiapark and Sea Life
Stroll through the Olympiapark, the site of the 1972 Summer Olympics. Enjoy the panoramic views from the Olympiaturm, an iconic tower. Afterward, delve into the underwater world at Sea Life Munich.
Evening: Dinner in Schwabing
Conclude your Munich adventure with dinner in the lively district of Schwabing. This trendy area is known for its diverse dining options, from international cuisine to local specialties.
Munich Vacation Packages: Exploring Bavaria
To make the most of your visit to Munich and Bavaria, consider Munich vacation packages that offer curated experiences, including guided tours, accommodations, and access to top attractions. These packages are an excellent way to explore the region with ease.
Where to Stay: Munich's Best Accommodations
Munich offers a wide range of accommodations to suit various budgets and preferences. Here are some of the best hotels in Munich:
The Charles Hotel: A luxurious hotel located near the Old Town, offering elegant rooms and exceptional service.
Hotel Vier Jahreszeiten Kempinski: A historic hotel with a prime location on Maximilianstrasse, known for its opulent interiors.
Mandarin Oriental, Munich: A sophisticated and centrally located hotel with stylish rooms and a rooftop terrace.
Cortiina Hotel: A boutique hotel in the heart of Munich, perfect for those seeking a unique and intimate atmosphere.
25hours Hotel The Royal Bavarian: A trendy design hotel close to the central train station, known for its quirky and vibrant decor.
Munich Travel Guide: Tips for a Memorable Visit
To ensure a memorable visit to Munich, consider these practical tips as your Munich travel guide:
Public Transportation: Munich has an excellent public transportation system, including trams, buses, and the U-Bahn (subway). Purchase a Munich Card for unlimited travel within the city.
Language: While German is the official language, English is widely spoken in Munich, especially in tourist areas.
Weather: Munich experiences all four seasons, so be sure to pack accordingly. Summers can be warm, while winters can be cold with the possibility of snow.
Cash and Cards: Credit cards are widely accepted, but it's advisable to have some cash on hand for small purchases and in case you visit places that do not accept cards.
Munich Beer Culture: Embrace Munich's beer culture by trying local brews, but remember to drink responsibly.
Conclusion: Munich's Timeless Charm
Munich, with its blend of history, culture, and modernity, is a city that casts a spell on every traveller. Whether you're exploring its historic heritage, delving into its cultural treasures, or savouring its culinary delights, Munich's timeless charm will leave you enchanted. So, whether you're considering Munich vacation packages or planning your own Munich adventure, embark on a journey to discover the heart and soul of Bavaria in this captivating city.