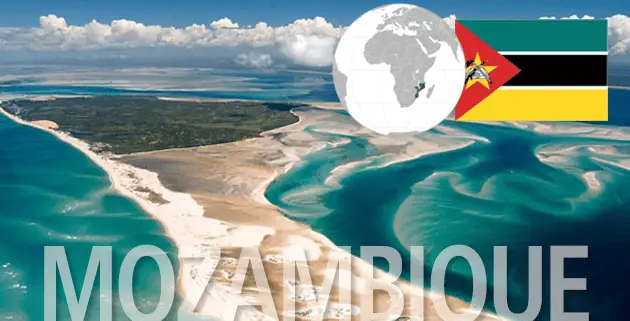 About: Mozambique is a southern African nation whose long Indian Ocean coastline is dotted with popular beaches like Tofo, as well as offshore marine parks. In the Quirimbas Archipelago, a 250km stretch of coral islands, mangrove-covered Ibo Island has colonial-era ruins. It's also a diving and snorkelling destination, as is Bazaruto Archipelago farther south, with reefs protecting rare marine life including dugongs.
Source: Wikipedia.
Capital: Maputo
Currency: Metical
Population: 28.82 million (2013) World Bank
Official language: Portuguese
Tourism: Find or list accommodation, adventure, attraction, and safari operators on the Africa Adventure Travel GeoDirectory.
Mozambique  Tourism Board and Travel Trade Association Website Links:
Associação dos Hotéis do Sul de Moçambique (AHSM): www.cta.org.mz
Associação IVERCA: www.iverca.org
Centro de Promoção de Investimentos (CPI): www.mozbusiness.gov.mz
Mozambique Tourism (MITUR): www.visitmozambique.net
National Tourism Authority: www.inatur.org.mz
Read more about Mozambique:
• Mozambique Seeks Ecotourism Investors
• Property Profile: Nuarro Lodge, Mozambique
• Hotel Projects in Mozambique