People
The World's Richest Black Man Aliko Daniel
How The World's Richest Black Man Turned $3000 Into a $19-Billion Empire
In the last decade, and counting, Aliko Daniel emerged as the richest black man in the entire world and in Africa, according to Forbes and Bloomberg calculations. His story has inspired Africans, African Americans, and other minorities around the world.
Forbes estimates Dangote's net worth to be $12.7 billion, while Bloomberg places it at 19.0 billion. His wealth is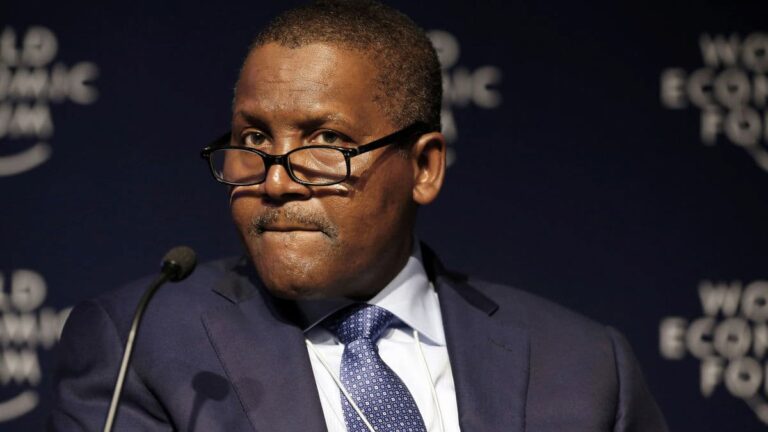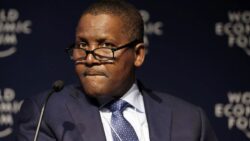 largely derived from Dangote cement, Africa's most recognizable and successful brand. His cement factory can produce 48,6 million metric tonnes annually and operates in 10 African countries.
Dangote, in addition to cement, also produces sugar, and, until recently, oil refining. The refinery is still being built and is expected to become one of the biggest in the world. It will also help Nigeria reduce its dependence on imported refined oil.
Dangote-Peugeot Automobiles Nigeria Limited is his other company. The Land Trek, the 3008, the 5008 and the 508 were the first vehicles assembled.
How did Dangote begin his journey to becoming the richest Black man in the world? Dangote came from a wealthy family of traders in northern Nigeria, some 65 years back. Dangote's grandfather Alhassan Dantata traded mainly groundnuts and kola nuts. Dantata was one of the richest men in the British West African colony.
"My great grandfather was a kola-nut trader and the richest person in West Africa when he died," He said Time Magazine at a world economic forums event. "My father was both a politician and a businessman. My grandfather raised me. In my culture, it's customary for grandparents to raise the first grandchild. "I had a great deal of love and it gave me confidence."
Dangote, who comes from a wealthy background, has carved his own entrepreneurial route. He began to earn money at a young age. In order to earn money, he will sell candy at school. Sani Dangote was his uncle and he worked hard for him. This helped to establish the foundations for his success in the business world.
"I remember buying candy in bulk when I was in elementary school and selling it to earn money. Even at that age, he was interested in the business world.
After completing a degree in business administration and business studies at the Al-Azhar University, one of Egypt's largest Islamic universities, he asked his uncle for money to start a new business.
He was eventually given a $3000 loan by his uncle to import and sell agricultural products in Nigeria. He traded in sugar, rice, pastas, salt, cotton millet, cocoa and textiles from Brazil and Thailand.
He was able to repay the loan from his uncle within three months. In 1973, he entered the cement business, purchasing trucks to resell for profit.
He sold sugar, rice, and other commodities. He returned to the cement business with a new factory. In his first year in Nigeria, he went to having zero market shares and now controls about 45 percent.
He told : "Now, the country produces 42 million tons of which 29 millions tons are ours. We have also been able go to 17 other African nations." By 2019, we will have 80 million tonnes of capacity."
His cement factory's success inspired him to begin manufacturing products that he had been importing or purchasing from others. In 1997, he opened a factory and began manufacturing flour, pasta, sugar and salt.
All of his companies are now part of the empire Dangote Group where he serves as chairman. Over 30,000 people are employed by the group in Nigeria and throughout Africa. The Dangote Group includes Dangote Cement Plc, Dangote Sugar Refinery Plc, and Dangote Flour Mills Plc.
Other companies include Dangote Foods Limited Real Estate Telecommunications Oil Refinery Petrochemicals Fertilisers Dangote Foods Limited Dangote Salt Plc Haulage Ports Operations Steel Production Dangote Foods Limited
The rise of Dangote to one of the world's most successful and powerful entrepreneurs, both in Africa and globally, shows that African youth can be successful in entrepreneurship or any other endeavor if they are given the right environment. This is something which is lacking in many African countries.