Travel
5 Ways To See Destinations Beyond The Tour Bus
Whoever said group tours were boring was sorely misinformed. Yes, the thought of a gaggle of tourists squinting out the windows of a tour bus while clutching their maps hardly inspires. But there are so many more memorable ways to tour a destination – if you know where to look.
When you're willing to step beyond the bounds of a typical tour bus, you'll find a whole wide world of quirky options to create lasting memories. Here are five group tour adventures that are way more exciting than a tour bus.
1. Motorcycle Sidecar Tours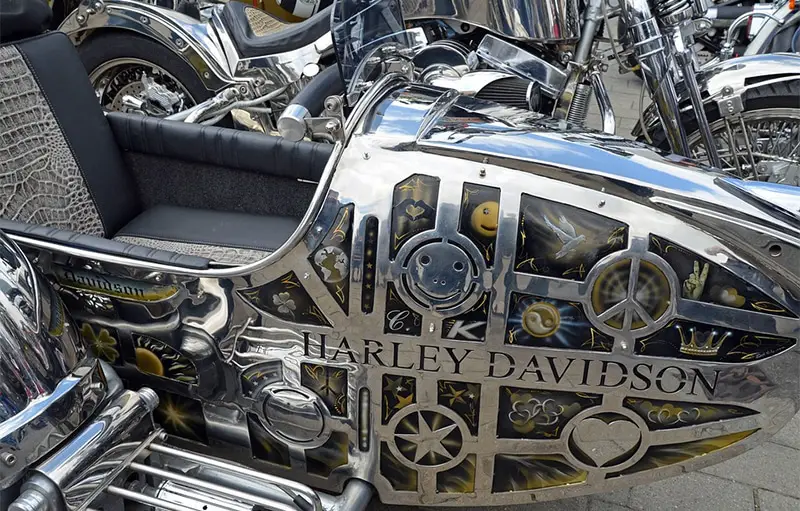 Whether you fantasize of pretend you're a tough-as-nails biker or recreating Roman Holiday, motorcycle tours are where it's at. When you're on a sidecar tour, you get all the perks of a motorcycle adventure without having to be the one at the helm. You'll sit snugly tucked into your sidecar as your guide rides the bike. You'll get up close and personal with your surroundings as your guide explains what you're seeing along the ride. Catch a sidecar tour in Cape Town, New York, Marrakech, or dreamy Paris. There's no doubt that you'll experience a view of the city that few other travellers get to see.
2. Paddle Board Touring
What better way to see your destination than in the midst of fresh air, water, and sunshine? Touring on a SUP, or a stand-up paddleboard is a great way to fit exercise and the great outdoors into your trip. You and your guide will take to a local calm body of water, where you'll be immersed in your surroundings in a way you'd never experience from the seat of a tour bus.
You'll get to gawk at the local wildlife, both along the shore and beneath the water's surface. Keep an eye out for local marine life! SUP's popularity is expanding like crazy, so odds are high that you'll be able to find a tour in most corners of the world. Whether you're joining a SUP tour in Austin, Texas or Bali, Indonesia, there's no way you won't come back to shore smiling. Paddleboarding is a great group activity, so if you're travelling with friends, bring the whole gang with you to explore. Learning how to paddleboard is a quick and easy process, so don't be afraid to try a tour if you're a beginner!
3. Horseback Tours
Horseback tours are perfect for anyone who prefers to savor every moment of their trip and draw out the adventure. These tours are slow-paced by nature, so you'll get the opportunity to breathe deep and take in your environment one step – or trot – at a time.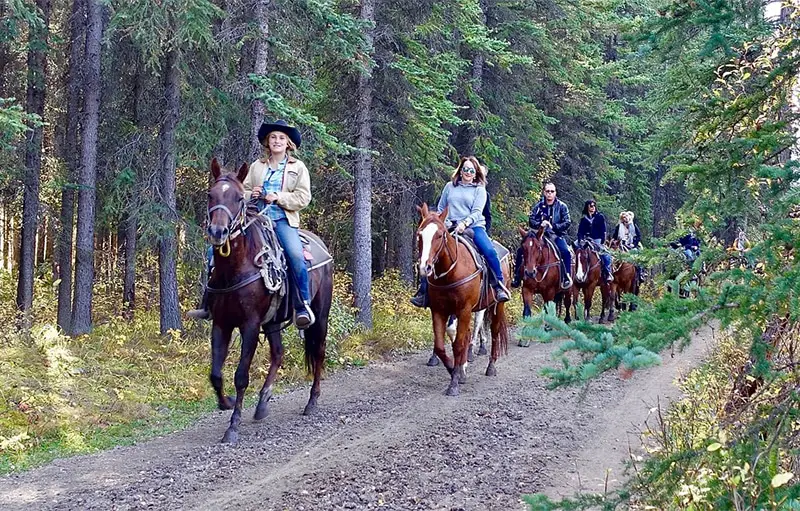 Horseback tours are best in sprawling scenic destinations, where you can gaze out at larger-than-life natural beauty along the trail. Destinations like Kenya, Ireland, New Zealand, and the southwestern United States are ideal spots to take the reins.
4. Hot Air Balloon Tours
A hot air balloon tour is one of those bucket list experiences that everyone should do at least once in their lifetime. Even travellers afraid of heights might fall in love with this one! From Cappadocia, Turkey to Albuquerque, New Mexico, to Myanmar, the most famous hot air balloon destinations attract travellers from far and wide. You can even float above slow-paced California Wine Country or fast-moving Marrakech. No matter where choose to take a balloon tour, you won't find a better way to get a birds' eye view of your surroundings.
No matter how closely you observe your destination from the ground, nothing can prepare you for how different it will look from above. Major city streets and skyscrapers aren't quite so massive or overwhelming from the sky. Take in the soothing breezes and look out at the activity of the world below. While observing your hot air balloon pilot, you just might learn a thing or two about how the balloons stay afloat. Trust us – it's a whole lot different from the way a plane flies. With their bright colours and far-reaching views, hot air balloons make for some of the best travel photo opportunities out there, so keep a camera at the ready. Once you land, don't forget to take a few shots of the balloon itself as its bright colours soar across the sky.
5. Cycling Tours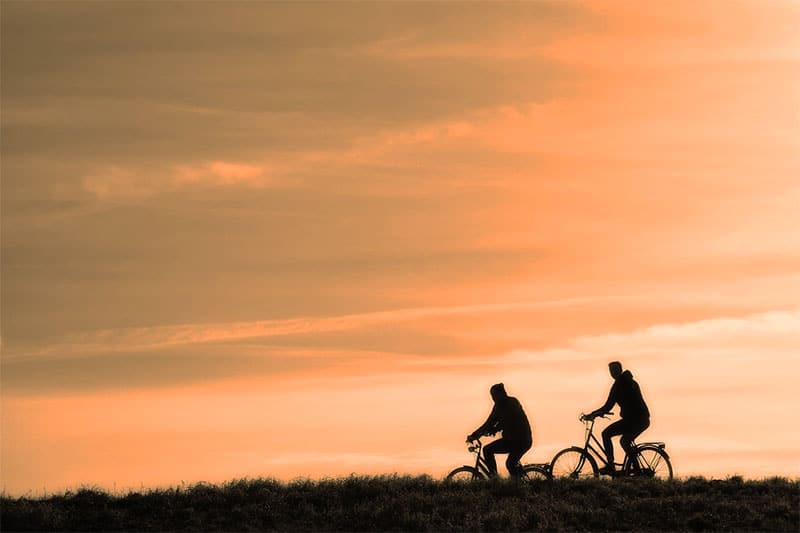 Cycling is the best way to get the most out of your holiday experience. Of course, you'll need to prepare your fitness level ahead of a cycling tour holiday, but the rewards will be worth the effort. Besides joining an organised group cycling tour, you could hire a couple of bicycles for a quick jaunt around a city or along an ocean promenade. There are also mountain bike trails and purpose-built biking parks in many destinations.