Africa itself is a fascinating, magnificent continent. To think that one continent could be made up of such unique topography and terrain, unlike any other place on earth, leaves one in a state of awe and wonder. From sand dunes, to open plains, mountain ranges, and beaches, one can find it all, in Africa. By Hayden Myers.
But, what's more fascinating, is that just off the coast of Africa, there are many exotic islands that we tend to forget about, or just haven't heard of! I'm talking about charming, dreamy pieces of paradise, with palm trees and white sand beaches, turquoise waters and exotic, multi-coloured marine life. I'm talking about sunshine all year round and luxury accommodation, fit for a king. We all know the main ones, Mauritius, Zanzibar and so on, but I wanted to let you in on the hidden gems that you weren't aware even existed! It's the kind of places that dreams are made of, and I really don't want you to miss out!
I've listed just a few of the hidden jewels embedded in the Indian Ocean, just off the coast of Africa, to not only surprise you but to help you out with your upcoming travel plans. After having your mind blown by these exotic islands, I'm sure you'll be packing your bags, sooner than you thought!
Sal Island, Cape Verde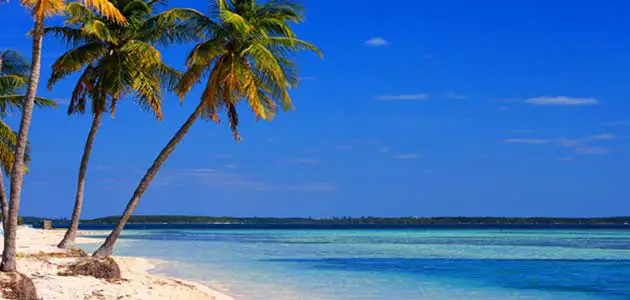 Cape Verde is a set of islands formed through Volcanic eruptions, thousands of years ago. Sal is by far the most beautiful of all the islands and is the most visited, thanks to its awe-inspiring views and healthy marine life. The main town mirrors that of a wonderland, as the houses are all pastel coloured, with turquoise beaches at its foot. One can enjoy the many water activities offered, such as kite-surfing, jet-skiing, and snorkelling, or you could just soak up the African sun, while surrounded by breathtaking, natural beauty!
Nosy Be, Madagascar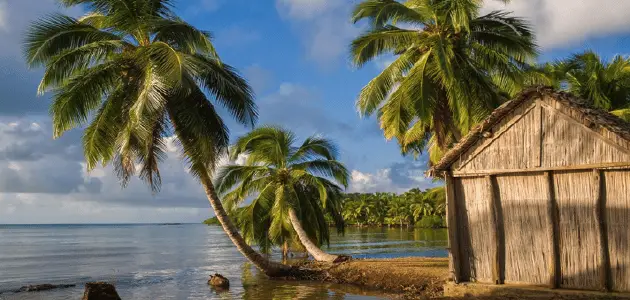 Nosy Be is a small island found in the waters off of Madagascar. It's one of the most remote islands in the world, and tourists flock to its shores in search of peace and tranquillity. Other than beach days and frolicking in the ocean, you can visit the lemur zoo, called Lemuria land, hike the mountains, horse ride along the shore or take cultural tours on land or sea!
Thanda Island, Tanzania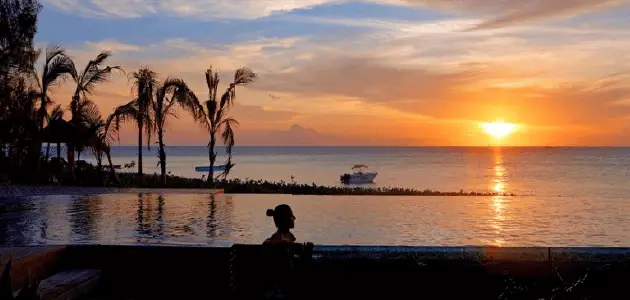 Thanda Island is one of the world's most exclusive, luxury islands, situated off the coast of Tanzania. It's jaw-droppingly beautiful and is situated in a private marine reserve, making your holiday one that's extraordinarily special. Not only will you experience pure opulence, but you'll be able to swim with marine life that most people have never laid eyes on. Just some of the extraordinary water activities you can do are; swimming with the gentle giants of the ocean; the Whale Shark, snorkelling with tropical fish, jet-skiing, kayaking, or take a boating trip through the crystal clear waters that surround Thanda Island. Just to name a few more offerings, think; luxury villa, yoga on the beach, candlelit dinners with a view, or elegant spa treatments. What more could you want!
Seychelles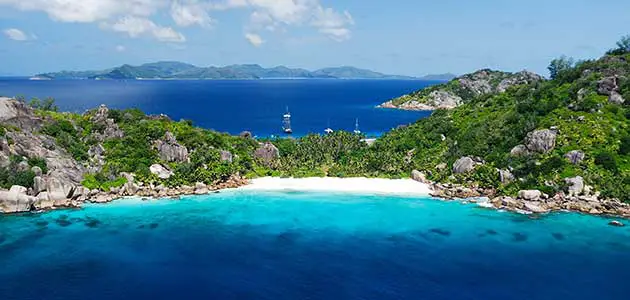 Seychelles is made up of 115 small islands, off the coast of East Africa. It's home to numerous exotic beaches, coral reefs and lush green vegetation of the rainforests. Not only will you find incredible tropical marine life in these waters, but you'll find the world's biggest tortoises trotting about on the land. When you're not lazing on the beautiful beaches, you could be hiking, snorkelling, scuba diving or anything your heart desires really! There's plenty to do on the islands of Seychelles, and if you're looking to explore a little more, take a trip to one of the other neighbouring islands – after all, there's 115 of them to choose from!
São Tomé Island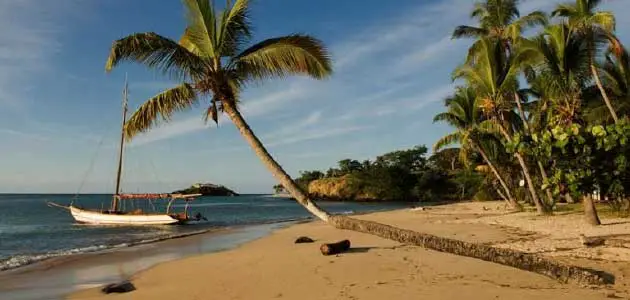 What's better than sea, sand, sunshine, palm trees and CHOCOLATE? Yes, I said chocolate! On this pristine island, you'll find not only all the exquisite elements that make up an exotic location, but it also has it's very own chocolate factory that offers tastings for chocolate-loving tourists. São Tomé, which is situated off of São Tomé and Príncipe, was also one of the biggest cocoa producers in the world during the early 20th Century, which means delicious coffee in abundance! Sounds like pure paradise to me!
We often use the term 'It's a small world', but when it comes to places we never knew existed, we realise that there's a massive world out there just waiting to be explored! Hopefully, some of the places I've listed came as a pleasant surprise – now all you have to do is visit them! Bon Voyage!