Entrepreneurs need insurance cover at affordable premiums, but they also need access to other factors that contribute to business success, such as access to finance, training, mentorship and market access. By Paula Bester.
The Tourism Enterprise Partnership (TEP) and Sky Tiv Promark (STP) are pleased to announce that they have entered into an open-ended strategic partnership to provide a special insurance package to all registered TEP clients. This finalisation of the partnership follows a trial period which clearly indicated that there is a great need for this product on offer.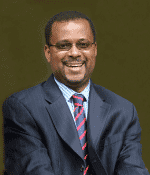 According to Dr Salifou Siddo, the TEP Chief Executive, the rationale for the STP partnership is based on the fact that movable and immovable assets are the key components of any business and in the event that any of these components are lost, stolen or damaged the business could suffer in terms of income. As a tourism SMME development organisation, TEP has always encouraged its members to ensure that they have adequate business insurance cover. However, the reality is that not all insurance companies provide business insurance cover that is uniquely tailored to meet the particular needs of the dynamic and constantly evolving tourism SMME sector.
STP Insurance Brokers is an SMME like all TEP clients and understands the need to save costs without compromising service. STP Insurance Brokers has provided TEP with a solution which will assist TEP clients in making sure that their businesses are adequately covered. STP Insurance Brokers have negotiated with Insurers and Underwriting Managers who specialise in the hospitality insurance market to assist with the placement of insurance cover for every aspect of a client's business.
In addition to providing business insurance solutions that meet the needs of TEP's clients, STP Insurance Brokers have also undertaken to plough back into TEP a percentage of their discounted fees for TEP to utilise as funding to support its clients. Azan Greg Lendis, Marketing Consultant for STP says, "STP Insurance Brokers has negotiated discounts from the Insurers and Underwriting Managers. The discount offered reduces the premium and ultimately the expense incurred by TEP clients. In addition to the benefits that clients derive, STP Insurance Brokers will also contribute a percentage back to TEP to utilise as additional funding and support to TEP members".
Ikwezi Tourism Facility
The finalisation of the STP partnership comes hot the heels of the Ikwezi Tourism Facility, a strategic partnership TEP concluded in May this year with the Small Enterprise Finance Agency (Sefa) to provide business finance to its clients. Says Dr Siddo: "Value-adding strategic partnerships are for us a great way of leveraging our substantial database to create win-win solutions that complement and enhance our work. TEP partners gain access to a potentially lucrative database of clients and TEP clients gain access to a cost-effective solution for their business needs". This is a strategy that we intend to pursue going forward, Siddo concluded.
For more information about the TEP/STP partnership, visit www.tep.co.za or contact [email protected] or [email protected]. Phone: (011) 880 3790