Accolades
Carlson Rezidor Hotels in Africa Win Big at World Luxury Hotel Awards
The Carlson Rezidor Hotel Group, one of the fastest growing hotel groups in the world, scooped seven winning trophies at the coveted World Luxury Hotel Awards which took place on 2 December in Switzerland.
The World Luxury Hotel Awards is the pinnacle of achievement in the luxury hotel industry offering international recognition as voted by guests, travelers and industry players alike. Luxury hotels participate by entering the hotel categories that showcase their unique selling points and destinations after which it is up to international travellers to vote during a four-week period to select the winners.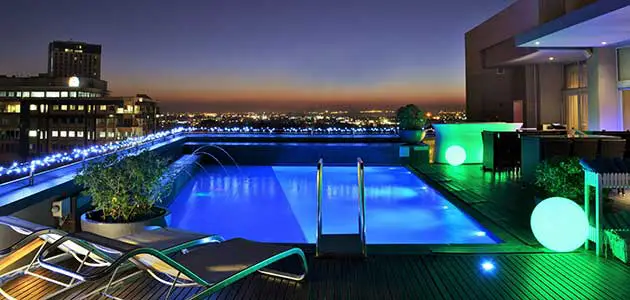 In the Continent category, Radisson Blu Hotel, Sandton, located in the heart of Johannesburg's upscale business district and best known for its spectacular views of the city skyline won the Luxury City Hotel Award. Also in this category, the stylish Radisson Blu Hotel, Cairo Heliopolis in Egypt was awarded the Luxury Eco/Green Hotel, which was the first hotel in Egypt to be awarded the Green key label in recognition of its role in actively protecting the environment of the planet.
Further awards were collected for the vibrant Radisson Blu Gautrain Hotel also located in the bustling Sandton business district in Johannesburg, being awarded South Africa's Luxury Business Hotel and Luxury Hotel & Conference Centre. Moving slightly North East, another Carlson Rezidor African gem, located on the prominent Maputo beachside avenue, boasting scenic Indian Ocean views, Radisson Blu Hotel & Residence, Maputo received three awards, as Mozambique's Luxury Business Hotel, the Regional Southern Africa Luxury Modern Hotel and Luxury Banquet/Event Hotel.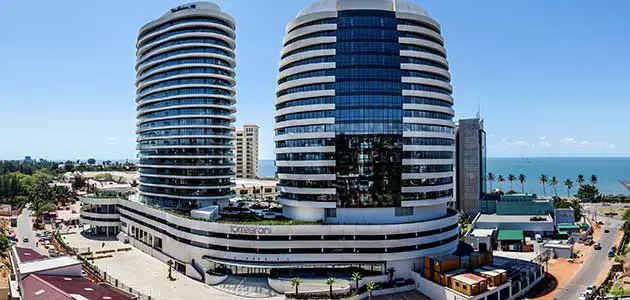 "We are honoured to have four of our hotels, hailing from all corners of the flourishing African continent being recognised at the acclaimed World Luxury Hotel Awards," said Tim Cordon, Area Senior Vice President, Middle East, Turkey and Africa, Carlson Rezidor Hotel Group. "We pride ourselves on our award-winning hotel brands, each offering genuine hospitality with a personal human touch. It is humbling to receive this global recognition of sustained commitment to excellence in hospitality and wonderful recognition for our hotel teams."
About The Rezidor Hotel Group
The Rezidor Hotel Group is one of the most dynamic hotel companies in the world and a member of the Carlson Rezidor Hotel Group. The group features a portfolio of 479 hotels with over 106,000 rooms in operation or under development in 79 countries.
Rezidor operates the core brands Radisson Blu® and Park Inn® by Radisson in Europe, the Middle East and Africa (EMEA), along with the Club Carlson loyalty program for frequent hotel guests. In early 2014 and together with Carlson, Rezidor launched the new brands Radisson RED (lifestyle select) and Quorvus Collection (luxury). In 2016, Rezidor acquired 49% of prizeotel. Rezidor has an industry-leading Responsible Business Program and was named one the World's Most Ethical Companies by the US think-tank Ethisphere.
In November 2006, Rezidor was listed on the Nasdaq Stockholm, Sweden. HNA Tourism Group Co., Ltd., a division of HNA Group Co., Ltd. — a Fortune Global 500 company with operations across aviation, tourism, hospitality, finance and online services among other sectors – became the majority shareholder in December 2016.
The Rezidor Hotel Group and its brands employ 43,700 people in EMEA and are headquartered in Brussels, Belgium.
For more information, visit www.rezidor.com
Twitter @carlsonrezidor
LinkedIn www.linkedin.com/company/2364
Instagram https://www.instagram.com/carlsonrezidormoments/