Trade News
Courtyard Hotels Launch New Lounge and Menu
JOHANNESBURG, 21 November 2019 – The Courtyard Hotel in Sandton has revamped the Club Lounge, bar and patio. This commercial area is now bookable and features a new look and feel reflected in stylish chairs and rugs, contemporary lighting and artwork, and the latest fittings and fixtures.
The colour palette of the revamped Club Lounge embraces muted blues, soft greys, silver, charcoal and pale wood, brightened up with splashes of colour. Aesthetically pleasing and hardwearing vinyl flooring has replaced carpets. And a stacking door has been installed in the central bar and food serving area, opening up to the patio outside.
Various seating arrangements make this the ideal spot for guests and day visitors to hold meetings, host exclusive events, celebrate special occasions, or simply enjoy a meal from the new a la carte menu.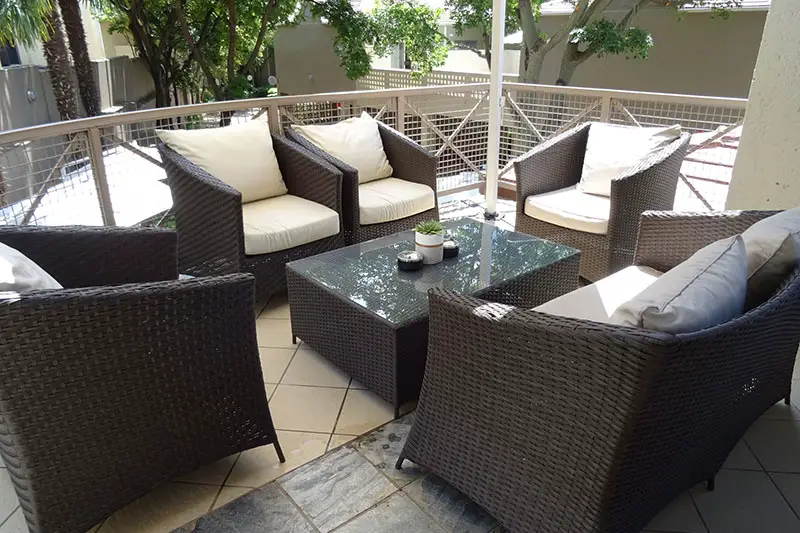 The elegant 69-room Courtyard Hotel Sandton, Johannesburg run by general manager Elzabe de Jager is a destination for business or leisure travellers, as well as day visitors looking to enjoy a secluded spot.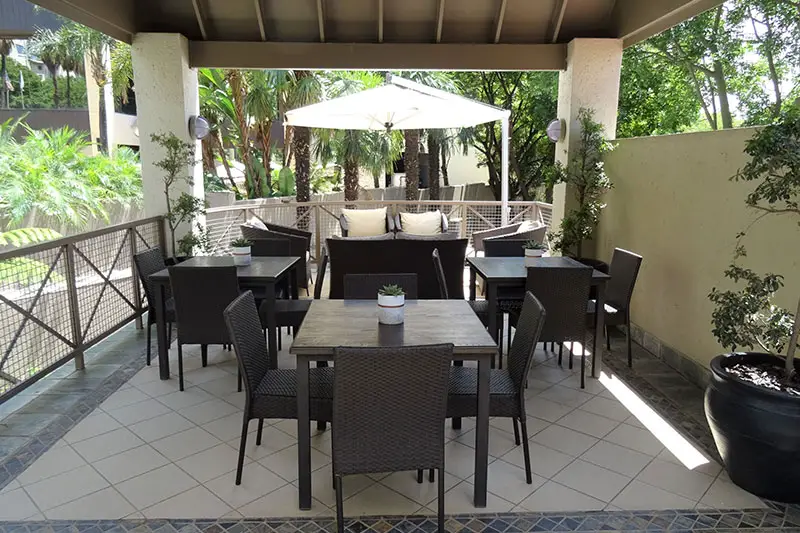 Other improvements at the hotel include a coffee machine, iron and ironing board in every room making it quicker and easier for guests to get ready. This enhances the compact and functional kitchenette in each room, which also features a fridge and microwave.
"We have listened to our guests and day visitors and are delighted to offer an enhanced experience at the Courtyard Hotel Sandton. This lifestyle hotel features accessible elegance and sophistication in close proximity to the busy Sandton node," says Lindiwe Sangweni-Siddo, chief operating officer.
New a la carte menu
The five Courtyard Hotels in Rosebank, Sandton and Eastgate in Johannesburg, Arcadia in Pretoria and Port Elizabeth have added a new a la carte menu to their offering. The Club Lounge, which used to serve a range of upmarket canapes and drinks in the evening from 5 pm to 9 pm, now offers a curated menu of dishes that cater for a range of tastes and dietary requirements.
Just some of the dishes on offer include:
Starters:
Chicken lollipops
Beet salad: Roasted beetroot, avocado, orange segments, toasted cashews, sunflower seeds and feta cheese. Enhance with vegetable pineapple chimichurri skewer, chicken teriyaki skewer or beef barbeque skewer.
Main course:
Chicken burger: Grilled chicken thigh garnished with avocado, coleslaw, cheddar cheese, butter lettuce, baby spinach, fresh tomato, dill cucumber, red onion rings and sweet chilli mayo. Choice of a soft toasted bun or a bun-less burger.
Pea and watercress pesto pasta: Penne or zucchini noodles with watercress, lemon zest, walnuts, pecorino cheese. Add chicken or prawns.
Dessert:
Dessert of the day.
The hotels report a positive response from guests, who are pleased with the expanded range of dining options and happy to spend time relaxing in the elegant restaurants and terraces.
"The Club Lounge is now bookable and features a new design concept, with space ideal for corporate and high-end functions and exclusive events. We believe this is going to set us apart from our competitor hotels and elevate the brand. We have listened to our guests and know they want more than canapes and finger foods, and our refreshed restaurants with new a la carte dining offering add an experience that reflects this lifestyle brand's relaxed elegance," says Sangweni-Siddo.