Trade News
New Digital Design Agency for Tourism and Hospitality
Cape Town, 06 June 2018 – Kangela, a new digital design and marketing agency focused on serving the travel, tourism and hospitality industry has launched, headed up by Chris Corbet, a pioneer in the South African digital space.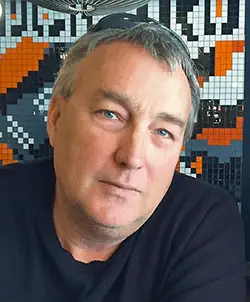 Corbet was the founder of Synergize Digital, which grew into one of the most prestigious, award-winning digital agencies in the country before being acquired by the Publicis Group in 2013.
Commenting on the formation of the new agency Corbet says: "As we enter the third decade of the digital age, for business, especially in the travel space, ensuring that their message, brand and online presence, is easily found by potential customers is crucial."
The new agency's service offering includes digital design and custom website & application development with a big focus on usability, as well as SEO, paid advertising, influencer marketing and social media.
"We provide a personalised, full digital service, harnessing cutting-edge technology to understand consumers online behaviour then we optimize our client's media mix to deliver real, tangible and cost-effective results," he explains.
"We will also place a big emphasis on analysis as we believe that no matter what effort is applied in the creative process, it's meaningless without effective analysis and measurement of the data, and, using that data to constantly improve usability and increase conversions," says Corbet.
Based in Cape Town, the Garden Route, with a presence in Mauritius planned for the near future, Corbet says the agency has a large network of agency partners and experts located worldwide, enabling them to handle projects of any size anywhere. "With our decentralised set up we are able to scale very easily and keep overhead costs down translating into a massive saving for our clients."  
For more information visit Kangela on Linkedin, Facebook, and Twitter.