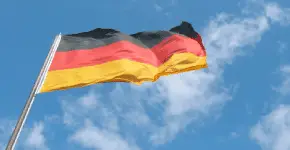 Research reveals that in Germany, travel agents have a major influence on travel decisions and bookings and that German travellers plan and book their major holidays early. Travel trade promotions have a significant higher importance in Germany than in the UK or in the USA, which indicates that marketers in Africa should promote their destination/product at least three to six month ahead of the peak travel-season, writes Des Langkilde.
Key market indicators
Germany has the lowest price index (108, base 100 in 2005) and the lowest unemployment rate among Europe's outgoing markets (<5%)
Germany has the highest GDP among Europe's outgoing markets and the highest household income per capita (EUR 23,592 p.a.)
Germany has an increase in gross wages of more than 3% per year
The stability of Germany's economy is the driving motor of German consumer spending and travel bookings. German travellers have the time and budget to travel in 2013.
Structure of households
1/3 of German households are single-person households, 1/3 are more-person households without any children and 1/3 are more-person households with at least one child.
Travel habits
Germany is Europe's travel champion, spending more than US$ 85 Billion per year on travelling (UK US$52b, France US$42b and Russia US$34b per year).
Two out of three Germans plan their major annual holidays abroad. Of these, 25% holiday outside of the European Union.
Facts about the German travel market
58% of the German travellers plan sun and beach holidays
49% want to relax in their major holidays while 30% prefer active/adventure holidays
Germans plan their vacations early: 2 out of 3 German travellers decide at least six months before departure about the destination. Only 10% decide in the last two months before departure.
German travellers book early: 40% book at least three months before departure. Only 17% book four weeks before departure or later.
80% of the core holiday business is booked, recommended or consulted by a travel agent. Only 20% of holiday trips are online bookings without the influence or help of a travel agent.
The peak booking-season for summer vacations is between January and March.
The peak booking-season for winter vacations (sun and/or snow) is between August and September.
In 2012, the German tour operator business summed up to total of €24.4 billion.
EURO
In 2012 the total revenue booked at travel agencies was €24.4 billion.
Germans are treating themselves to more luxury on vacation. 'The desire of Germans to travel has been providing a boost to the industry. More vacations and higher spending have generated an increase in sales. For the 2013 summer holiday, there is a trend towards beach vacations in the Eastern Mediterranean and long-distance trips'. (Extract from GfK survey on travel behaviour of Germans for the ITB in Berlin Nuremberg, 1 March 2013).
Last year, Germans made about 100 million trips with at least one overnight stop which they booked in advance, either as complete package deals or booking different aspects such as travel and accommodation separately.
In comparison with 2011, the total number of trips was therefore almost 5.6 million higher, or just under 6 percent. Overall, Germans spent €46 billion last year, which is an increase of €1.2 billion. High street travel agencies have also been benefiting from this market growth and also registered rises in the 2011/12 tourism year.
Overall, spending has increased by 6 percent in comparison with 2011. This increase can be attributed to a greater willingness of consumers to spend money and is reflected in figures from high street travel agencies. Travels bookings in the higher price categories of more than €1,500 per trip have steadily increased in recent years.
To promote your destination or product to German travel agents, contact the Southern Africa regional representative for FVW Mediengruppe on +27 (0)87 727 8631 or email [email protected]