Trade News
Isibindi Announces New Property and Foundation Patron
ESHOWE, KwaZulu-Natal, South Africa – Following the launch of Tsowa Safari Island in the Zambezi National Park, Zimbabwe on 01 August 2019, Isibindi Africa Lodges (Isibindi Africa) has announced the appointment of Vusi Khanyile as Patron for the Isibindi Foundation.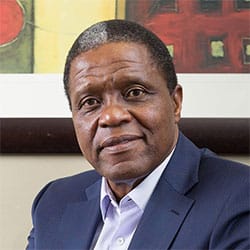 Vusi Khanyile is the current chairperson of the World Wildlife Fund (WWF). "Mr Khanyile is a champion of both conservation and community upliftment," says Foundation Director, Paige Gehren.  "He founded Thebe Investment Corporation as an investment fund to finance community projects in 1992 and was executive chairman until his retirement in 2018 when he became non-executive chairman.
"He has been familiar with Isibindi Africa's ethos and vision in building genuine partnerships between communities and protected areas for many years and has been a frequent visitor to our lodges."
Isibindi Africa Lodges has been establishing shareholding partnerships with communities neighbouring the protected areas the lodges operate in, for the past 23 years. The Isibindi Foundation adheres to 'the human fence' principle of ensuring that significant benefits flow from the luxury lodges to the rural communities living alongside the national parks in which Isibindi operates. In addition to shareholding, a bed-night levy is charged to every guest which goes towards the foundation's numerous community and conservation projects.
"One of our many projects focuses on our neighbouring rural schools – feeding programmes, financing additional support teachers and quarterly visits from external educationalists, is significantly improving the resourcing of these schools," Gehren adds.  
The Foundation will be extending its work into Zimbabwe following the opening of the new Tsowa Safari Island in the Zambezi National Park in August this year.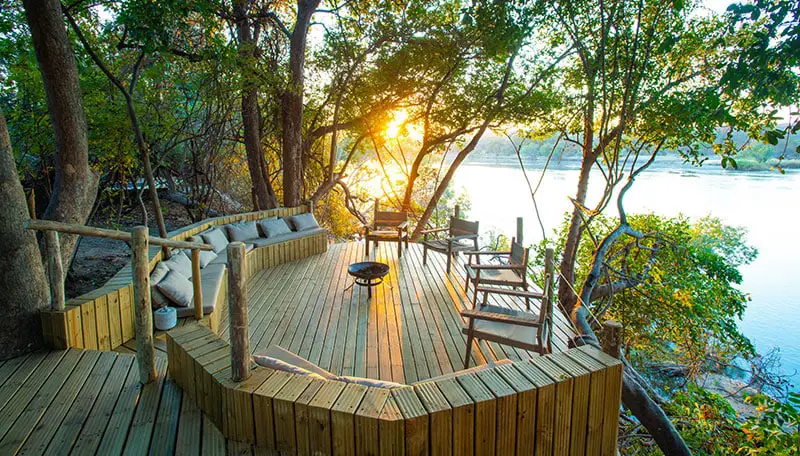 Commenting on the Tsowa Safari Island launch, Isibindi Africa Lodges founder Brett Gehren says: "It is a great privilege and honour to have been awarded the concession to develop a camp on Tsowa Safari Island. As with all our lodges, every care and consideration has been taken to ensure our six eco-sensitive luxury tents have a minimal environmental impact and blend into the stunning natural surroundings. I feel that if David Livingstone had to walk through Tsowa Safari Island… he would feel right at home."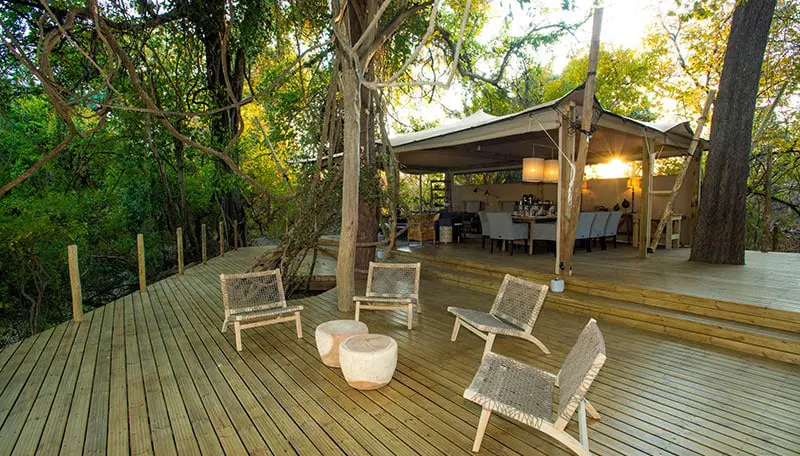 The main camp with its six stretch tents (12 beds) features a stylish lounge and dining area, with open sides that overlook the Zambezi. The spacious open areas are situated beneath massive Jackalberry trees where full advantage can be taken of two swimming pools by day and the sunken firepit by night. Guests can watch the river glide by or view the abundant wildlife from every vantage point.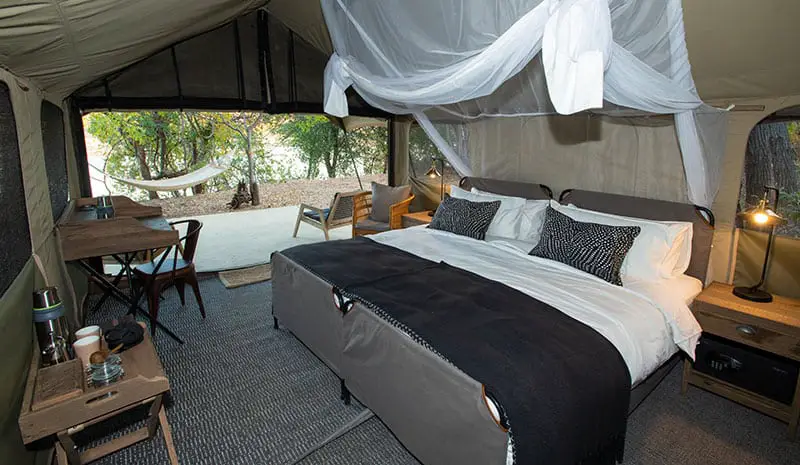 Tsowa Safari Lodge is an ideal spot from which to explore the area's many attractions; morning game drives and guided walks in the Zambezi National Park, a visit to the magnificent Victoria Falls and day trips to Chobe. Closer to camp, sunset river cruises, canoeing, island walks and fishing, are on offer.
While the island is remote, it's surprisingly accessible and easy to get to," adds Gehren. "That's because it's almost equidistant from Victoria Falls in Zimbabwe, Livingstone in Zambia, Kasane in Botswana and the Namibian border.
With four lodges located in some of Southern Africa's most pristine settings, Isibindi Africa Lodges pride themselves on partnering with the communities in which they work. Through their recently launched Isibindi Foundation, the group is involved in numerous community upliftment and conservation projects.
"The same will go for Tsowa Island Safari and we're confident that our guests will be delighted to know that they are journeying with purpose when they stay with Isibindi Africa," concludes Gehren.
For more information visit isibindifoundation.co.za and www.isibindi.co.za