The southern Africa tourism industry has lost a legendary wildlife ambassador with the passing of Michael Nicholas Penman on Friday 05 January 2018. By Des Langkilde.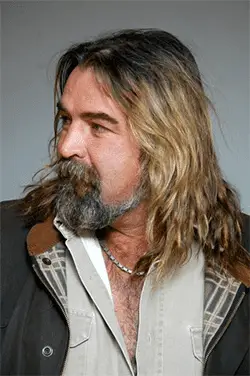 Known affectionately as "Mad Mike", in reference to his part in Discovery Channel's Animal Planet TV documentary series 'Mad Mike and Mark', the show was dubbed into 20 languages, broadcast in 167 countries, and viewed in more than 200 million homes around the world weekly.
Mike Penman captured the world's imagination and created significant awareness to the plight of Africa's wildlife, and increased interest in safaris to the nature conservation areas of Botswana and Namibia in particular.
To truly appreciate the life and times of 'Mad' Mike Penman, watch this excerpt from Carte Blanche on the Mad Mike and Mark television series narrated by Derek Watts:
Mike passed away peacefully in the early hours of Friday 5th January. A few hours later, the news of his passing broke via a WhatsApp group chat from Mike's mobile phone to his contacts. The stunned replies, condolences, and anecdotes sent in reply from friends and colleagues bear testimony to the high esteem and fond regard in which Mike was held across the globe.
To celebrate his life, antics, and accomplishments, a wake will be held in Johannesburg later this month (scroll to the bottom of this page for details). Mark Tennant will MC, together with a few selected friends. They will all share their stories and magic moments about Mike. Tea and coffee and a cash bar will be available for a get-together and some storytelling.
On a personal note, I met Mike many years ago through his life-long friendship with my wife Beverley. After many get-togethers at the annual Indaba travel trade show in Durban, interspersed with visits to our home in Ballito and attending conservation-related events, Mike's kindred Piscean spirit and joie de vivre has left an indelible mark on my families lives.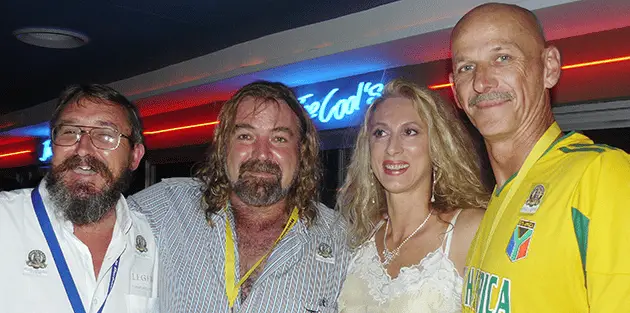 Mike matriculated at St. Stithians College, Johannesburg in 1976 where he was always passionate about his sport, in particular, rugby and soccer, earning his Rugby Honours Colours. He went on to attend Stellenbosch University where he obtained a B.Sc, Health and Physical Education/Fitness in 1985. His professional career was vast and varied – from scuba diving instructor to sailing as crew on a 4 berth yacht from Cape Town to St Helena Island and Rio to spending time at film school in Maine, USA, where he honed his craft.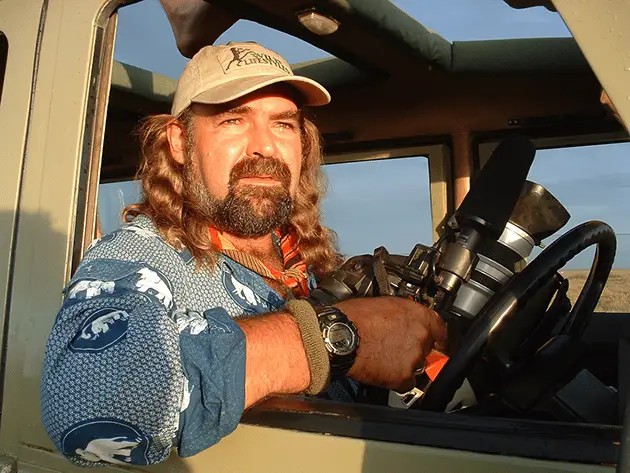 Under the banner of his safari company Wild Lifestyles based in Maun, Botswana, he has personally taken many of the world's biggest stars on guided safaris throughout Botswana and Namibia. Witnessing some of the wildest events in the bush up close, Mike has shown that he truly has an understanding of African wildlife, from walking with wild lions to swimming with hippos.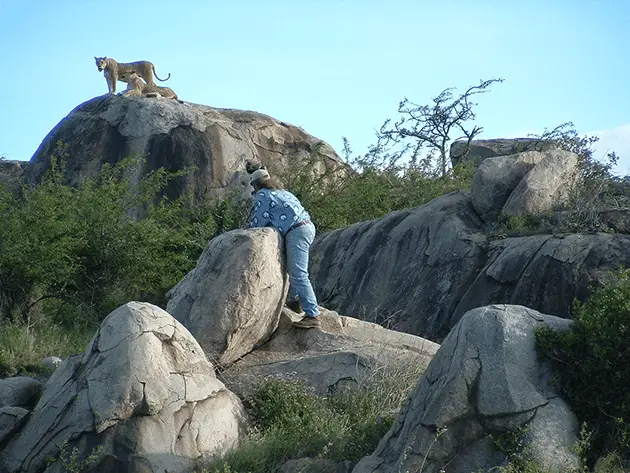 Asked what working with Mike on the 'Mad Mike and Mark' series was like, Mark Tennant said; "I have great respect for nature, and so does Mike. We were travelling in Namibia (during) winter. Namibia is arid with a sparse summer rainfall. There is no water in winter. In the camp we were staying in, the ants discovered a small puddle of water in the bottom of the bathtub. There were hundreds of them and Mike found a feather and carefully removed each ant from the tub before he had a bath. This took thirty minutes, and this for me was great respect for wildlife. I did not film this incident, but it was amazing to watch as Mike tried to put each ant on the ant trail so it can find its way back to the nest." 
Join the Wake in memory of Mad Mike Penman
Friends and colleagues from near and far will gather to celebrate the life, antics, and accomplishments of 'Mad Mike' Penman at Zulu Nyala Country Manor, 270E Third Avenue, Fourways, Johannesburg on Tuesday 16 January 2018 – 14h30 for 15h00.
Video footage highlighting some of Mike's antics in the wildlife areas that he so dearly loved will be screened and interspersed with anecdotes from his friends. The venue, tea and coffee for Mike's wake have been kindly sponsored by ZuluNyala and a cash bar will be available.
RSVP to attend or send a message to be read at the wake by emailing Beverley Langkilde at [email protected] or call +27 (0)71 224 9971.