Trade News
Off Britain's beaten path: Five lesser known towns you need to visit soon
For most first-time tourists and even some of the more seasoned travellers, a trip to Great Britain almost always involves a visit to the beautiful, bustling city of London – they might m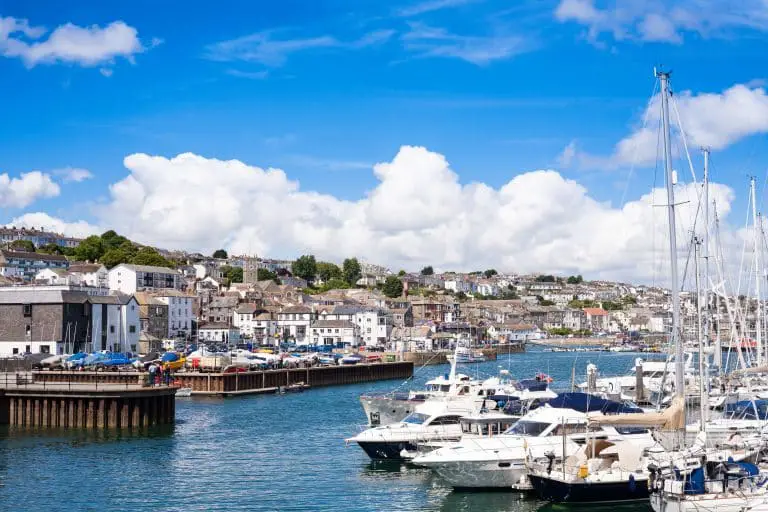 ake their way to Big Ben, enjoy the view from the top of the London Eye or go on a tour of Buckingham Palace and while those attractions are Britain's most popular for good reasons, there's tonnes more to see and do while you're there.
From picturesque small towns set against the backdrop of stunning natural scenery, to city-scapes and exciting nightlife, it's time to explore Great Britain's less-frequented yet just-as-magnificent attractions. Here's a helpful travel guide you can use to buff up your Great British Bucket List, courtesy of Cathay Pacific.
Get away from it all in Cornwall
If it's warm, white sandy beaches with incredibly blue water that you're after, look no further than the beautiful county of Cornwall. Located in the south of Great Britain, Cornwall is home to an abundance of natural beauty, made more appealing by the fact that its population has maintained the rural, natural charm of the village. Go mackerel fishing in Falmouth Bay and take a trip into the village's mining history at Poldark Mine, and (if you're around in September) you can even help push a 400-pound hay bale through the streets to raise funds for a worthy cause.
Cornwall also boasts a variety of fun, quirky and downright odd traditions that everyone needs to see at least once in a lifetime, including the Sennen Christmas Day Swim when locals strip down to barely anything and sprint into the freezing cold sea.
Experience small town charm at its best in Knaresborough, England
Knaresborough is one of British Tourism's best kept secrets, and what a shame considering its incredible history, cultural quirks and fascinating attractions – one of which is Mother Shipton's Cave and the Petrifying Well, which turns items into stone (seriously).
Other than weird and wonderful natural attractions, Knaresborough is also a history lover's haven, with its medieval streets and centuries-old stone architecture, as well as the Knaresborough Castle and Museum overlooking the River Nidd. Break for lunch and a quick cuppa in the market place located in the town centre, where you can enjoy meals made from fresh farm produce and even take your pick of plants and flowers at the popular Knaresborough Market.
Visit the birthplace of Alice in Wonderland
Most people are under the impression that Oxford is nothing more than a university town and the playground of students in the prime of their youth. Well, Oxford has a lot more going for it than that. For one thing, it's where Lewis Carroll wrote Alice in Wonderland in 1865 along with lecturing Mathematics. Oxford's Christ Church was also the setting for the Harry Potter movie series.
Oxford is also a bit of a show-off when it comes to its historical architecture (be sure to peek inside a few of Oxford University's 38 colleges – the Sheldonian Theatre and University Church of St Mary are must-sees), but its also a great place to let loose and have a little fun. For a night out on the town, grab a pint of Oxford Prospect at White House and catch a live music set at the Kazbar.
 Take it down a notch in Tobermory
Whether you've heard of Tobermory or not, this town – the island capital of Mull in Scotland – should be a high priority destination on your Europe travel itinerary and just a few hour's drive from Glasgow. Here, you can take things slower than anywhere else and truly enjoy life, if even for just a few days. Take a boat out on the lake at Aros Park, where you can also go on nature walks and enjoy nature at its finest, or stroll along Calgary Bay beach (and take a dip in the freezing cold water if you dare), and if you're a whiskey lover, head to the Distillery, which was established in 1798, for a taste of Tobermory's finest.
See, do and eat Edinburgh
Boasting sprawling hills of lush greenery and towering medieval castles against the moody yet breath-taking Scottish skyline, Edinburgh is the quintessential Euro-trip destination. Edinburgh Castle which dominates much of that skyline, St Giles' Cathedral with its Gothic Medieval architecture, and the Scott Monument built in honour of the writer Sir Walter Scott are among some of the many awe-inspiring, Insta-worthy attractions to visit while you're there. You can also go on guided or solo hiking tours along Arthur's Seat, Blackford Hill and many other mountain ranges.
Lucky you – you're also just in time for the dazzling and exciting Edinburgh Fringe Festival, an explosion of art, theatre performances and an al-round platform for all things creative from Edinburgh and around the world, taking place from 3 to 27 August 2018.
Whether you're travelling to big, beautiful Britain on business or for leisure, you're sure to find something interesting to see and something fun to do when you travel off Britain's beaten path. Fly with Cathay Pacific to Great Britain via Hong Kong and enjoy the added bonus of experiencing two destinations – Europe and Asia – for the price of one! Book flights and accommodation online today at www.cathaypacific.com.