Whenever you hear Africa, you'd probably hear about South Africa because it is believed to be the heart of Africa. You might have heard many fantastic things about the country, but here we will educate you on some of the exciting places in South Africa that never cease to amaze Travelers and Tourists.
Before that, let's look into some of the interesting facts of what South Africa is famously known for and why make your trip an awe-inspiring one.
South Africa is the leading manufacturer of platinum globally, and Johannesburg, one of her cities, is one of the most visited states worldwide. Here in South Africa, you can find the oldest mountain and the highest commercial natural bungee jump in the world –named The Table Mountain & The Bloukrans Bridge, respectively. South Africa is the only country you will explore and find three capital cities, with each with different purposes; Cape Town (Legislative), Pretoria (Administrative), and Bloemfontein (Judicial). In South Africa, you will find record-breaking animals such as the largest land mammal (elephants), the largest reptile (leatherback turtle), the largest fish (The whale shark), the tallest animal (Giraffe), and the fastest mammal (Cheetah).
Now, let's take a quick look at some exciting places in South Africa you can visit to make your next social media post.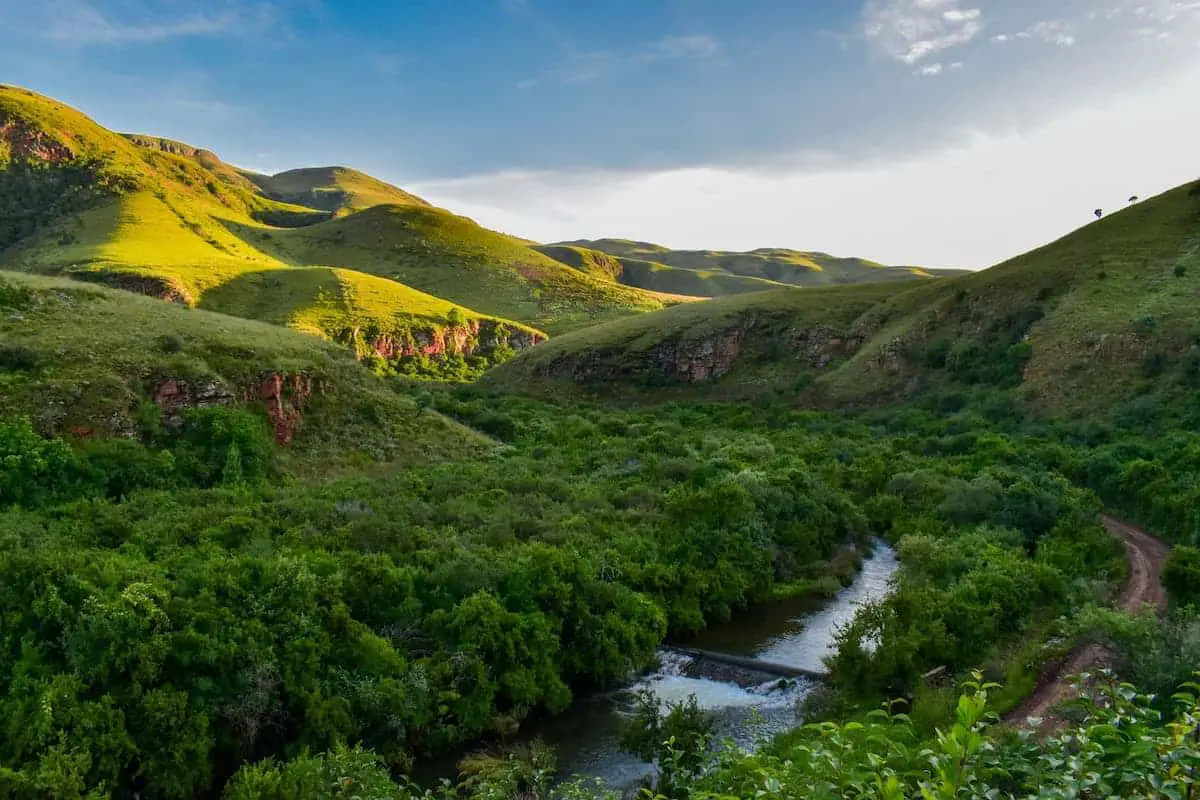 ---
NATIONAL PARKS: One of the top reason tourists visit SA is because of the wildlife, and you can't blame them. It is not easy to find very natural wildlife nowadays with rare, big, and beautiful species. Imfolozi's Park is Africa's oldest game reserve, where you will find The Rhinos, Elephants, Buffalos, Lions, and Leopard. Tourists popularly called it 'the Big five,' as if it is not enough. The country complements their wildlife park with Tembe Elephant Park – a National park that houses and protects Elephants from the troubles during the civil war in Mozambique. It is recorded to house over 250 elephants and would double in the next three years.
We also have Kruger National, Limpopo. This Park hosts approximately 2 million visitors worldwide. It is the first South African National Park, and it's said to be one of the largest national parks in the world. Kruger national has a large number of species with over 1000 general animal populations, not only hosting 'the big 5' but also 'the little 5' (Which include –buffalo Weaver, Elephant Shrew, Leopard Tortoise, Ant Lion, and Rhino Beetle)
DURBAN: If you don't visit Durban, I am afraid you haven't explored SA. Durban is popularly known for its fantastic enjoyments spot that never cease to put tourists in an awe-inspiring mood. Examples of these include; KwaZulu-Natal South African coastal province famous for its warm beaches, mouth gapping mountains, and savannas, also in Durban. We have Durban Botanical Gardens, where you will find rare plant species. The Umgeni River Bird Park is an extensive network of birds of different varieties kept for scientific research and educational programs and shows. Durban is also blessed with Nature reserves – The Beach Wood Mangrove Nature Reserve was built by the SA government to protect the natural estuarine system. We have the Bluff Nature reserve, the oldest nature reserve in Durban, alongside others like North Park nature reserve, Virginia Bush Nature, Palmiet Nature reserve, etc., and all these are just in Durban!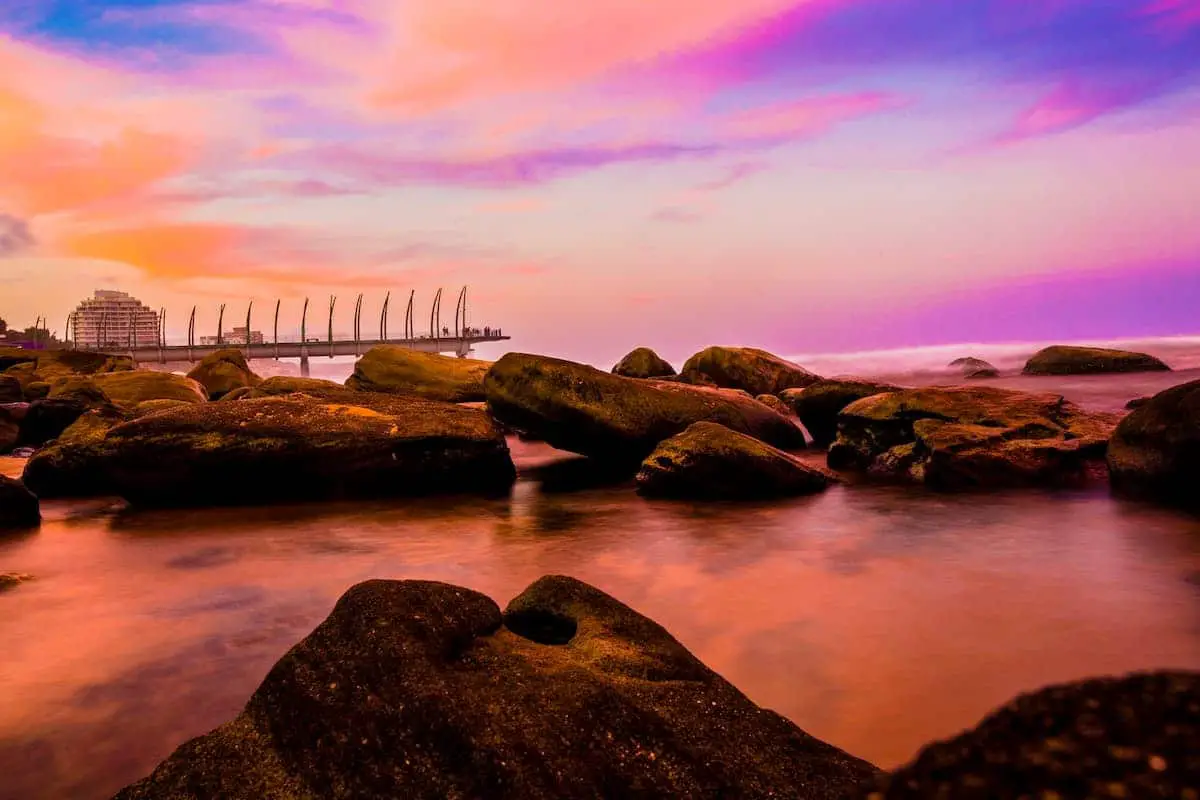 If you are not into landscape and nature, don't worry, there is always a place for you to visit in SA. Durban also has some historical sites and other unique places to make your place an exciting one. They have the Port Natal Maritime Museum, the local maritime significance collections house, and the Durban Natural Science Museum, which features various earth's history exhibitions. We have the Kwa Muhle Museum to find the history, culture, and hardships of the Durban city people, all on display.
Durban never ceases to amaze tourists with its countless unique and top-notch places for enjoyments and relaxation centers.
TABLE MOUNTAINS & DRAKENSBERG MOUNTAIN: the former has been turned to National Park. It is the country's most iconic landmark and it hosts almost 4 million visitors per annum. However, the latter is UNESCO World Heritage Site which covers more than 240000 hectares which complement its beauty with a beautiful waterfall – Tugela falls, which is the second-highest waterfall in the world. These places are great adventures for avid nature lovers.
CONCLUSION
South Africa has continually proved to the world to be the best African nature for making beautiful exploits. Above are some of the places you can visit. You can visit any of these amazing places to make your next social media post go viral. Want something exciting, natural, and unforgettable? Go to SA now!