Events
2019 Wine & Food Tourism Awards Deadline Extended
The deadline for nominations to enter the inaugural Wine & Food Tourism Awards has been extended to 30 June – see entry links at the end of this post. The annual Business of Wine & Food Tourism Conference, currently in its fourth year will now be known as the Wine & Food Tourism Conference from 2019.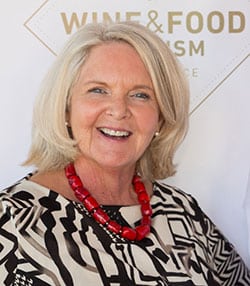 "The aim of this new awards platform is to recognise those individuals and teams who have made exceptional contributions to the development and promotion of the South African wine and food tourism industry," says Margi Biggs, wine and gourmet tourism specialist and convenor of the Wine & Food Tourism Conference. 
"We have so much in our favour in South Africa. We have physical beauty, we have critically acclaimed wines that have captured the attention of leading tastemakers. Our restaurants and gastronomy are renowned. Once again, we feature on the list of the World's 50 Best Restaurants in 2018. Our ingredients are fresh, traceable and delicious. Our food markets routinely star on social media. We are globally known for our friendly hospitality. These are all massive drawcards. 
"Fortunately, tourism in the Western Cape is the region's fastest-growing sector, employing over 200 000 people and generating R17 billion for the economy each year. We believe the potential is there to grow the number of jobs to 300 000. All of us can help to make that happen. My view is that the new Wine & Food Tourism Awards could play a definite role in doing so.
"We are also delighted to announce that Jean-Pierre Rossouw will serve as the awards programme chairperson, overseeing the judging panel. Publisher of Platter's South African Wine Guide, the country most authoritative guide on local wines, as well as of Rossouw's Restaurant Guide, an independently-minded guide on the South African dining landscape, Rossouw is a well-known and respected personality in the country's wine and food industry," Biggs explains.
Award Categories
The three judging categories of the Wine & Food Tourism Awards 2019 are:
1. Innovation
Recognising outstanding and original innovation in concepts, products and/or services that make a valuable contribution, offer unique experiences, and/or boost food and/or wine tourism in South Africa.
The Innovation category will be judged by marketing thought-leader Steve Massey, strategic marketing expert Mac Mabidilala as well as tourism professional and co-founder of the Oranjezicht City Farm Sheryl Ozinsky.
2. Service Excellence
Highlighting those in South Africa's wine and food industries who excel in service, consistently providing memorable customer experiences.
The Service Excellence category will see tourism and hospitality expert Horst Frehse, conferencing specialist Gwynneth Matthews, and communications consultant André Morgenthal will serve as judges.
3. Authentic South African Experience
Acknowledging initiatives that create experiences true to the South African culture in which consumers can fully immerse themselves, at the same time promoting the country's cultural heritage through wine and food.  
Wine.co.za founder and owner Judy Brower, hospitality entrepreneur Janet Pillai and wine industry marketing and accomplished sommelier Su Birch will serve as judges in The Authentic South African Experience category.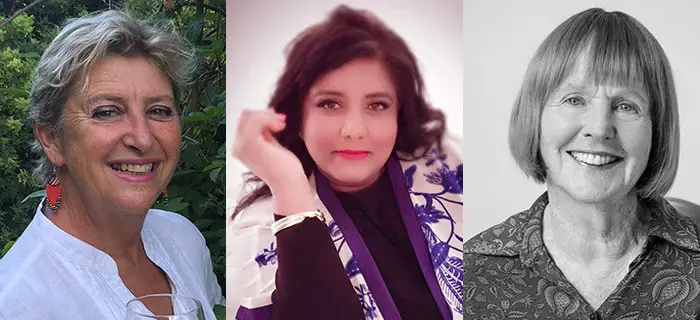 There will be a maximum of three honourees in each category, and each of them will get the opportunity to include the Wine & Food Tourism Awards 2019 logo on all their marketing material for the following year. Individuals or teams who have been named as honourees for three years in a row will receive membership to the elite Wine & Food Tourism Honourees Club. Thereafter they will not be eligible to be nominated for the same award again.
Participants may nominate as many wine and/or food establishments as they wish, in any or all of the categories. A separate form needs to be submitted for each nomination. An administration fee of R600 is applicable to each nomination. 
Nominations can be submitted via the website, www.wineandfood.co.za, from 2 April 2019.  The closing date for participants to submit nominations has been extended to 30 June 2019. 
The honorees per category of the Wine & Food Tourism Awards 2019 will be announced at the conference, taking place on 18 September 2019 at Spier near Stellenbosch. 
The 2019 event, themed The Future of Wine & Food Tourism, will, as per previous years, provide an invaluable platform for participants to network and keep abreast of what is hot and happening in South African wine and food tourism. The line-up of international and local experts to speak at the conference will be announced in the coming weeks. Registration for the conference opens on 2 April. 
Conference Delegate Fees:
Save 51% by registering before 30 June (early bird registration)!
Early bird price (only for South Africans): R1 950 plus 15% VAT (applicable from 2 April to 30 June)
Regular price: R3 800 plus 15% VAT (applicable from 1 July onwards)
Student price: R1 750 plus 15% VAT (applicable from 2 April onwards)
Discounted price for SATSA, SAACI, SITE, FEDHASA and Cape Town Tourism members: R3 420 plus 15% VAT
Go to www.wineandfood.co.za for more information, to register for the conference, and to download awards nomination forms.  
Social media:
Twitter and Facebook: @winefoodconf
Instagram: @winefoodtourismconf
Hashtag: #wfconf2019