Trade News
Anantara Spas in Africa Receive Honours
The World Spa Awards 2017 has announced that Anantara Spa at Anantara Bazaruto Island Resort was named the Best Resort Spa in Mozambique for 2017, and Anantara Spa at the Royal Livingstone Hotel by Anantara was named Africa's Best Safari Spa as well as Zambia's Best Safari Spa. Overall, Anantara Spas received 12 Awards at the ceremony held in Vietnam on 10 December 2017, with Anantara scooping the title of World's Best Hotel Spa Brand.
Anantara Spas offer guests a choice of luxurious spa options, from the tropical lushness of a pristine island in Mozambique to the dramatic theatre of the Victoria Falls. World-class therapists offer signature treatments designed to offer our guests the ultimate in pampering and relaxation, with each environment designed to be a soothing escape.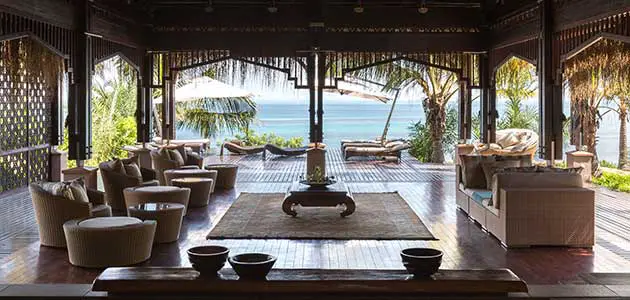 Guests at Anantara Bazaruto Island Resort can enjoy an ice pool, a wet room, a hydrotherapy pool, rhassoul chamber and health bar, with relaxation areas providing the perfect reprieve between treatments. With a choice from an extensive menu of revered western treatments blended perfectly with ancient rituals from Africa, Asia and beyond, guests can also customise a package or extended treatment programme to meet their needs.
Guests at Anantara Spa at the Royal Livingstone Hotel by Anantara have a choice of four luxury gazebo treatment rooms, for individuals and couples, offering guests the unique opportunity to enjoy a treatment on the banks of the Zambezi River in the resort's perfectly manicured grounds, with only the thunder of the Victoria Falls and birdsong as music. The only visitors interrupting this communion with nature are the occasional curious giraffe or periodic nosy zebra.
Launched in 2015, the dynamic World Spa Awards™ sets a benchmark for excellence. Designed to drive the evolution of spa and wellness tourism, the awards raise standards by recognising and rewarding industry leaders. With votes cast by spa professionals and the public, Anantara Spa shone in the eyes of both the industry and consumers in the World Spa Awards 2017.
For more information about at the Royal Livingstone Hotel by Anantara, visit royal-livingstone.anantara.com. For more information about Anantara Spa at Anantara Bazaruto Island Resort, visit bazaruto.anantara.com.
About Anantara: Anantara is a luxury hospitality brand for modern travellers, connecting them to genuine places, people and stories through personal experiences, and providing heartfelt hospitality in the world's most exciting destinations. The collection of distinct, thoughtfully designed luxury hotels and resorts provides a window through which to journey into an invigorating new territory, curating personal travel experiences.
From cosmopolitan cities to desert sands to lush islands, Anantara connects travellers to the indigenous, grounds them in authentic luxury, and hosts them with passionate expertise. The portfolio currently boasts over 35 stunning properties located in Thailand, the Maldives, Indonesia, Vietnam, China, Cambodia, Sri Lanka, Mozambique, Zambia, the UAE, Oman, Qatar and Portugal, with a pipeline of future properties across Asia, the Indian Ocean, Middle East and Africa. For more information visit www.anantara.com.
 About Global Hotel Alliance: GHA is the world's largest alliance of independent hotel brands, bringing together 35 brands with 550 hotels in 76 countries. GHA uses a shared technology platform to drive incremental revenues and create cost savings for its member brands.  GHA's award-winning loyalty programme, DISCOVERY, provides over 10 million members exclusive opportunities to immerse themselves in local culture wherever they travel. For more information visit gha.com