Choosing The Best Hotel For a Sports Holiday
Sports tourism is the perfect way to enjoy your passion and hobby outside of your home and normal sporting environment. However, planning an active and sports-based vacation can be more difficult than you might expect, and so here is a list of the best hotels for sports tourism where you can stay in Las Vegas.
Source: Instagram, posted on June 7th, 2022, Westgate Las Vegas Resort & Casino's official profile
1.  Westgate Resort & Casino
Westgate Resort & Casino opened in 1969 (it was named the Westgate in 2014) and was once the largest hotel in the world, with 2,956 rooms and a tower that stretches to 375 feet.
The Westgate is the perfect central location for sports fans to stay at, being only one block from the action of the Las Vegas strip. Not only will you have easy access to Las Vegas's many stadiums and arenas, including the Allegiant, the largest in Las Vegas, but you will also be in a prime location for Vegas's many sporting events and close to its many famous teams. You will also be able to stay fit by using facilities such as their fitness center, which has weight machines and cardio equipment. You can also let off steam after a sport-filled day by attending one of their karaoke events or playing casino games, as well as by betting on sports and watching them on one of Westgate's large screens. Then, you should consider looking into the rooms that are available at Westgate Resort and Casino if you want your entire vacation to be centered around the sport.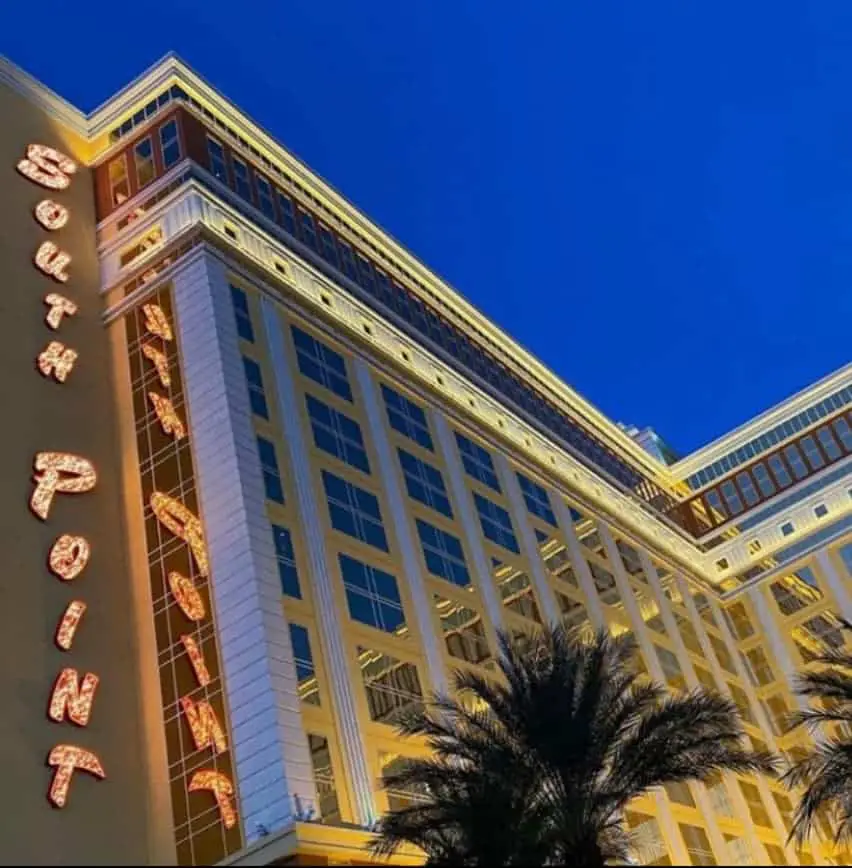 Source: Instagram, posted on January 15th, 2023, South Point Hotel, Casino and Spa's official profile
2.   South Point Hotel, Casino & Spa
South Point Hotel, Casino & Spa has 2,100 rooms and is 18 years old, with more than 2,200 slots and casino games.
Sports lovers should think about booking a room at South Point Hotel, Casino, and Spa. One of the major reasons for this is that South Point has its own arena, which hosts various events throughout the year and is home to a highly regarded indoor equestrian center. You will also be able to participate in bowling tournaments every night on-site, as they have a bowling center that is available for use by both amateurs and those who want to join a league. You can also spend your time at South Point hotel and casino betting on sports and different events or working off your various sports injuries at their spa, which offers treatments such as massages.
Source: Instagram, posted on June 30th, 2022, Caesar's Palace's official profile
3.   Caesar's Palace
Caesar's Palace's almost 4,000 rooms across six towers have a 5-star rating, and you will also be able to enjoy the 4,500-square-foot casino.
If you want to stay at one of the most famous hotels in Las Vegas while enjoying all that, the city has to offer in terms of sports. You should consider spending your trip at Caesar's Palace. You can enjoy a cinematic experience while watching your favorite sports and betting on them through their 143′ HD LED screens and 4-zone directional sound. They also have private booths from which you can watch the horse racing and see your bets play out in real time. You will also be in a prime location for trying out sports yourself, with there being many popular outdoor sports in Las Vegas and the surrounding area.