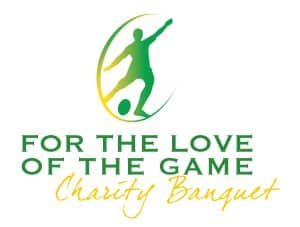 The official charity of the Springbok Rugby Team, The Chris Burger Petro Jackson Players' Fund, steps in to offer help and hope when rugby players suffer catastrophic and serious rugby injuries. It currently cares for 105 quadriplegics across South Africa, and implements initiatives to make the game safer and reduce the number of injuries taking place. The work of the Players' Fund is financed through annual fundraising initiatives, donations from the wider rugby community and passionate fans of the game, and a grant from SA Rugby .
The annual For The Love of the Game Charity Banquet is one of the Fund's most popular and well-supported fundraising events. It is taking place at the CTICC in Cape Town on Wednesday, 25 September, and the entire Springbok squad will be attending along with Australian rugby team players and management who have also pledged their support.
The Fund has arranged for five of its recipients to be part of this special rugby occasion and to meet their Springboks heroes, namely Capetonians Chris Labuschagne, Delvian Samuels, Henry Afrikaner, JP Lugt and Vulisango Solomon.
The 550 guests attending the Banquet will be hosted at each table by one of the current Springboks. They will enjoy a delicious 3-course meal, address by guest speaker and former Springbok captain, John Smit, live entertainment from Coda, 3 Tons of Fun and Louis Loock, and exciting raffle prizes and auction items. MC's Ryan O'Connor and Dan Nicholl will host exciting Q&A sessions with key Springboks and Wallabies ahead of their Saturday showdown at Newlands.
Rugby fans are urged to contribute to the Players Fund by SMSing messages of support to the Boks to 40776 from 18-26 September. The cost of each SMS is R20.
The Banquet will be broadcast live on SuperSport from 20:00-22:00. The SMS donation line will appear regularly on screen to encourage donations to the Fund.
For more information on the Chris Burger Petro Jackson Players' Fund and attending the Love of the Game Charity Banquet, please contact the Players Fund office on (021) 659 5615, visit www.playersfund.org.za or email [email protected]